Bore Yourself All The Way To The Bank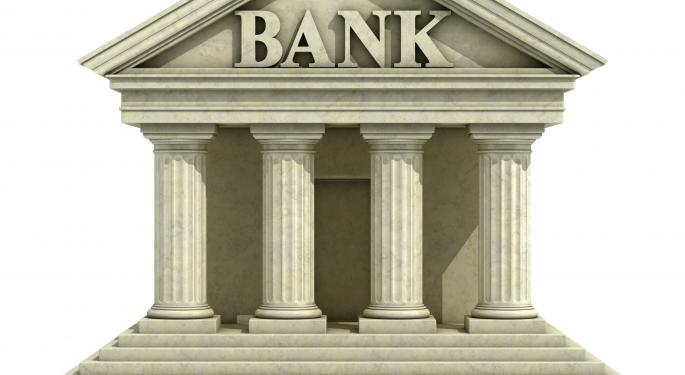 Small bank stocks are positioned to be one of the greatest investment opportunities for long-term investors in decades. The stocks of these little banks are still very cheap, after the credit and financial crisis that started in 2007 and the regulatory and economic conditions almost forced many of them to look for merger partners
Those banks that do not sell out at a premium to current prices will be the best small, regional and community banks. They should see extraordinary profit growth over the next decade. The hardest part of investing in the tiny giants of the banking sector is finding the best ideas. They are not followed by Wall Street and there is very little news or information about them in the regular financial media. The very best way to find ideas in the sector is to steal them from experienced, successful investors in the small bank stock arena.
The firm
One of the very best firms that specializes in small bank stocks is PL Capital. The company opened its fund back in 1996 to invest in small banks and have crushed the market since, with its fund rising by more than 660 percent compared the 312 percent increase in the S&P 500 over that time period.
While the fund managers may prefer to keep their ideas to themselves, they have to file a 13F every three months; this allows the SEC to see which small banks they have been buying. PL Capital's fourth quarter report was just filed and contains a wealth of small bank stock ideas worth stealing.
The players
Cheviot Financial (NASDAQ: CHEV) is the holding company for Cheviot Savings, a 13-branch bank in Hamilton County, Ohio. The bank has about $584 million in total assets with a sound balance sheet. The equity-to-asset ratio is over 13 and nonperforming assets are just 1.87 percent of total assets, as of the end of the year. The stock is trading at just 80 percent of book value and currently yield 3.44 percent.
It is a classic example of a well-run small bank that is financially sound whose stocks is very cheap right now. PL Capital purchased 23,600 shares in the last three months of 2013.
PL Capital purchased 52,000 shares of The Community Financial Group (OTC: TCFC) during the quarter, as well. The Waldorf, Maryland-based bank has 11 branches and just over $1 billion of total assets. They are in solid financial shape, with equity-to-asset ratio of more than 11 and nonperforming assets pretty much in line with their peer group at 2.18 percent of total assets. The stock trades for right around tangible book value at the current price and has a dividend yield of 1.95 percent.
Related: Do Small Banks Have A 'Buy Or Die' Ultimatum?
PL Capital acquired 269,808 shares of Old Point Bancshares (NASDAQ: OPOF) according to its fourth quarter filing. The Hampton, Virginia-based bank has 22 branches with about $860 million in assets, with an equity-to-assets ratio of 8.69. Nonperforming assets are just 2.13 percent of tota. Right now, the shares are trading around book value and yield about 1.6 percent.
The fund also purchased 116,742 shares of Prudential Bancorp (NASDAQ: PBIP) last quarter. The Philadelphia area bank completed its second step conversion from a mutual thrift to a stockholder-owned bank in the quarter. They have seven offices in the greater Philadelphia market with $524 million in assets.
In the aftermath of the offering, the equity-to-assets ratio is more than 17, so they have plenty of excess capital. Nonperforming assets are just 1.46 percent of total assets, so the loan portfolio is solid. The stock is very cheap post-offering and trades at just 68 percent of book value at the current price.
Sum of its parts
If you look at any of these little banks individually, it is not exactly an exciting story. They are not inventing new tech gizmos or allowing you to find old friends or send instant pictures. They will not headline Squawk on the Street anytime soon. They are just basic banks with sound management and solid financials.
However, when you view them collectively, they are one of the most exciting stories in the investing world. The economic and regulatory climate for these banks is going to create a merger wave that lifts the prices of these banks up to close to two times book value on average by the time it ends.
Many will be bought out, and those that survive will have dramatically higher stock prices 10 years from now. Small banks may be the most boring way to get rich in the history of investing.
Tags: Hedge Funds small banks
Posted in: Long Ideas M&A News Education Trading Ideas General Best of Benzinga