Omni-Channelling, A Concept That Is Radically Changing The Retailer-Consumer Dynamic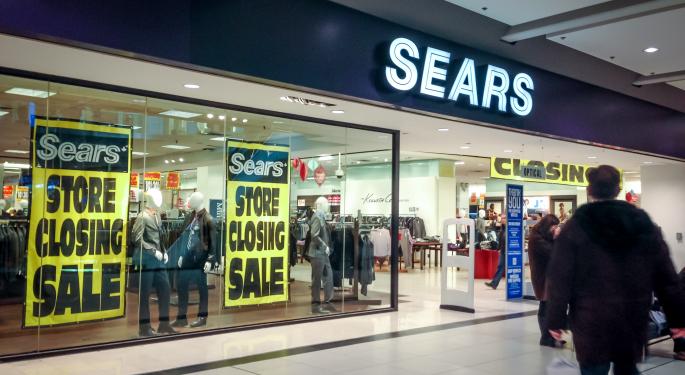 It's the end of an era, in more ways than one, when a retailer closes down their flagship store in a major city. But the decline of brick-and-mortar retail outlets, experts say, is just the latest evolution in how both retailers and consumers are approaching each other – both in person and online.
Take for example, last week's news that the big Sears (NASDAQ: SHLD) store in Chicago would be shutting down permanently in April. In an email to the Chicago Tribune, a company spokesman said the Loop store had lost millions since it reopened in 2001, and that Sears couldn't support its operating losses.
While the closing may be an emotional blow to the Windy City, experts don't believe it's all that significant.
"It's not Macy's in (New York's) Herald Square," Neil Stern, senior partner at the retail consulting firm McMillanDoolittle, told the newspaper. "I think (Sears is) approaching a lot of these as just assets and a financial decision. Eventually you have look at 'does it cost more to operate it or close it?'"
Related: Ford Says 2013 One Of Its 'Best Years Ever,' But Challenges Loom In 2014
Those operating costs are affecting retailers across the board, and have brought into being a new industry buzz word: omni-channeling; the combining of e-commerce with the consumer's continued desire to visit a brick-and-mortar store.
Indeed, in its 2012 annual report, Macy's (NYSE: M) described the venerable brand as "America's OmniChannel Store."
And Macy's described its clientele as omnichannel customers -- who "may research on their mobile device before visiting one of our stores to touch the fabric on a jacket or converse with a beauty advisor in our cosmetics department" – and who then either make an in-store purchase or buy on-line. Either way, the company states, it's committed to meet every customer's expectation, no matter their shopping preferences.
"The omni-channel consumer expects everything to be readily available at his or her fingertips and expects the overall brand experience to be similarly accessible," says Marketing Land columnist James Green.
He also points to a recent MIT report – that notes 80 percent of potential shoppers check prices online, with one-third actually checking that information on their mobile devices while in the store itself.
"Today, retailers must be armed with numerous ways to reach consumers in real-time," Green continues. And those companies that can rise to the challenge and adapt to the consumer's ever-changing shopping behaviors, he says, will be able to connect with customers "in entirely new ways" in 2014 and beyond.
View Comments and Join the Discussion!
Posted-In: News Education Retail Sales Economics Tech Media Press Releases General Best of Benzinga