Michigan State Fans Relish the Spartans' Return to Pasadena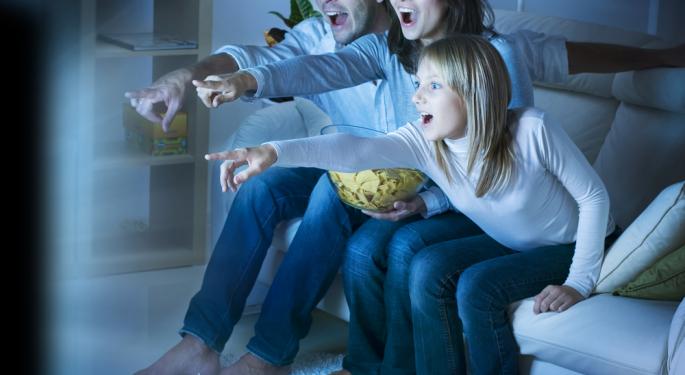 It took 25 years, but Michigan State will be back in Pasadena to ring in the new year.
The team's first Rose Bowl since 1988 comes on the heels of a dominant, and surprising, Big Ten Championship season. The Spartan defense did the dirty work on the field (12.7 points allowed per game), and now its fan base can finally smell roses again.
"It's a much different feeling and atmosphere to be in the extreme majority at a sporting event than the extreme minority," said Eric Pescatore, a 2011 MSU graduate now residing in his hometown of Chicago. The Rose Bowl will be his 60th unique visit to a sports stadium. "Until the confetti dropped in Indianapolis, I was nervous that I wouldn't be watching a football game in Pasadena until I was an old man."
The Spartans have boasted one of the nation's best basketball teams for nearly two decades, but football is king at just about any big-time school. Tom Izzo, the school's iconic basketball coach, echoed similar sentiment early in Mark Dantonio's career in East Lansing.
Dantonio came back to Michigan State in 2007 (he was an assistant coach from 1995-2000), taking over a school that perennially broke the hearts of its fan base. Since then, he has developed MSU into one of the Big Ten's strongest programs.
That success will culminate with 2014 Rose Bowl Game against Stanford, a game that has become one of the hottest tickets in recent memory. As of this writing, secondary-market king StubHub has tickets going between $339 and $2,353. Pescatore was one of many Spartans fans able to use a loophole in grabbing his ticket.
Thanks to a popular MSU fan forum, the Red Cedar Message Board, he purchased the maximum of four allotted tickets, with a $100 deposit on 2014 Stanford season tickets. "Spartans were smart enough to recognize that ticket demand would far exceed face-value purchasing opportunities...I have read a fair amount of stories re: families' trips depending on face-value tickets from MSU or Stanford. If they didn't receive face-value tickets, they wouldn't have gone on the trip; purchasing tickets on the secondary market for at least double face-value isn't financially feasible for many families around the holidays."
Pescatore bought the tickets about 48 hours after the Big Ten Championship game ended. He says he he has been able to relax comfortably since, while other friends have had to monitor Stubhub hourly. A local credit union even offered to help, with a different kind of loan than most students are used to.
Big Ten Commissioner Jim Delaney and MSU Athletic Director Mark Hollis have made moves to help meet ticket demand, as the school received 31,000 ticket requests just days after MSU won its first outright Big Ten title since 1987 (the school shared titles in 1990 and 2010).
Another 2011 graduate, Trevor Foster, took to Greyhound for his travels to Pasadena. The 58-hour bus ride that began in Detroit on Christmas Day allows the long-term substitute teacher to spend a some vacation along the coast of California.
He is one of many that appears to be turning the Rose Bowl, a stadium not very far from Stanford, California, into a "home game" for the Spartans.

The distribution of fans at the Rose Bowl. It's an MSU home game. #MSURoses pic.twitter.com/qozJMvIbB4

— Scott Westerman (@MSUScottW) December 29, 2013
Foster spent $150 for the bus ride, which included four transfers and 15-minute break about every three hours. He plans on flying home, but will soak up all he can of the Spartans' visit.
"If you asked me my favorite place on earth, it wouldn't be the Bahamas, Europe, or any tropics; It would honestly be East Lansing," Foster said.
Stanford will be making its second straight appearance in the Rose Bowl. The Cardinal, too, have recently turned into one of the country's best programs and have been in the mix for a national title each of the last four years.
If not for an early season blip -- a 17-13 loss at Notre Dame -- MSU could very well be playing for a national title this week. For a program that hasn't t even been to a BCS bowl game before this season, a berth on college football's most historic stage isn't bad consolation.
"The fight song sounds the same whether you're at a home or road game; only difference is that not as many people sing-a-long on the road," said Pescatore.
View Comments and Join the Discussion!
Posted-In: Big Ten college football comments entertainmentEducation Travel Media General Best of Benzinga