Long Trade Idea of the Day: Sohu.com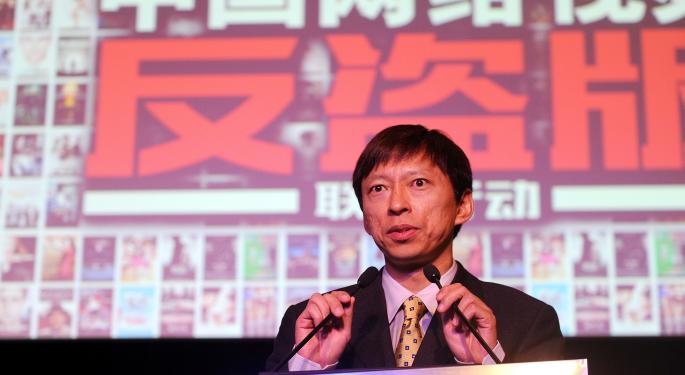 ---
Internet Software & Services has been one of very best sub-industries in 2013.
Stocks like Yahoo, Facebook, and Yelp are all up huge this year, but one of the nice features about this space is that its constituents are not highly correlated to each other. This year, trading the individual set-ups of Internet Software & Services constituents has been a pretty successful method. Today, Sohu.com (NASDAQ: SOHU) popped up on the radar for an intermediate-term buy.
SOHU was having an absolutely fantastic year until a late-October earnings announcement caused a significant pull-back. The stock had based above $80 before the announcement, and looked poised to push further towards its all-time highs given the momentum it had gained throughout the year. However, a miss on EPS estimates caused a knee-jerk sell-off that gained some momentum into early November.
SOHU ended up turning on a dime at $60 on November 8th and has been trending higher ever since. There are three things that make SOHU a compelling buy Tuesday afternoon:
1. On a weekly basis, SOHU has established strong support at $60. The stock has held a tests of $60 on three separate occasions since the stock crossed above this price back in May. Also worth noting is that the test of $60 in August lasted nearly the entire month without violating the support on a closing basis once!
2. SOHU has an open gap above current prices, from $74.11 to $81.41. Gaps tend to fill when entered, and SOHU is poised to enter gap territory in the short-term.
3. Besides the EPS miss, SOHU's earnings announcement wasn't a total disaster. Revenues were above expectations, as was guidance. While traders obviously took it as a disappointment, the metrics did not condemn SOHU's prospects moving forward, which is important. Thus, perhaps we can view the pullback as something of a discount moving forward.
SOHU is set up for a run to $81.40 in the intermediate-term. The stock should get some leeway in case of a pullback and re-test of $60 again, so a closing stop at $59.70 seems appropriate. The reward to risk ratio of this trade is roughly 1.5 to 1, with both the upside and potential downside in double digit percentages (+17.29 percent vs. -13.23 percent).
When to Consider Entering the Trade:
At the current price (~$69.15).
When to Consider Exiting the Trade:
At a close below $59.70 (Breakdown) / An intraday price of $81.40 or above (Profit-Taking)
Disclosure: At the time of publication the editor and affiliated companies own the following positions: None
Note: Positions may be bought or sold while this publication is in circulation without notice.
Sohu.com Inc - Last 30 Days

Sohu.com Inc - Last 3 Months

Sohu.com Inc - Last 6 Months

Posted in: Long Ideas Education Trading Ideas General Best of Benzinga