Why Federal-Mogul Was The Long Trade of the Day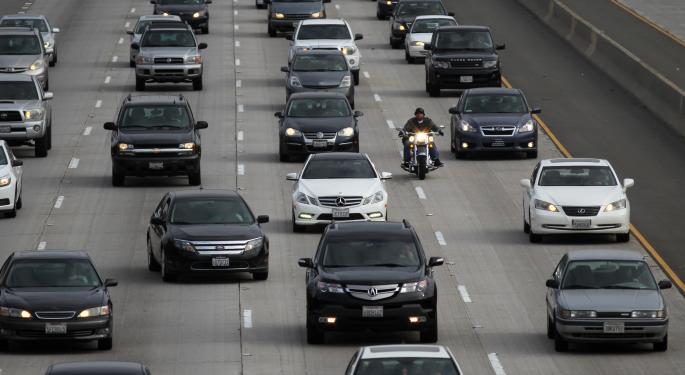 ---
Auto Parts & Equipment stocks have been on the mend recently after a poor showing in the late summer months of July and August. Stocks like American Axle & Mfg Holdings (NYSE: AXL) and Gentex Corp (NASDAQ: GNTX) are good plays this week, but Federal-Mogul Corp (NASDAQ: FDML) has the best set-up for a short-term trade.
Considering stocks are at all-time highs and market momentum is waning, playing individual stocks with unique set-ups makes more sense than jumping on momentum. Luckily, Federal-Mogul also has some great short-term upside and a healthy technical picture to go along with its unique set-up.
Federal-Mogul had a spectacular Q3 earnings announcement back on October 23, beating EPS estimates $0.26 vs. $0.12, also posting better than expected Revenue ($1.69B vs. $1.67B) and improved Operational EBITDA ($147M vs. $103M y/y). This hoisted the stock from $15.64 to $20.80 in just two sessions following the announcement.
Since then, there has been some consolidation around the $20 price level as well as a base just north of $19. At the end of last week, Federal-Mogul pushed above its 5- and 10-day moving averages, which is a bullish short-term indicator. This morning, the stock is trending higher again, breaking above its 18-day moving average. The momentum has been good and the intraday action over the past three sessions has been positive, showing that buyers are stepping in.
The next clear resistance level for Federal-Mogul after leapfrogging its short-term moving averages is the recent November highs at $21.40. A test of this level looks likely considering the recent action and technical picture. Also working in Federal-Mogul's favor is the strength of the company's earnings report and a recent WSJ article citing a positive outlook for the Auto Parts & Equipment sub-industry. So, while the technicals are sound, it is always nice to buy stocks with "positive chatter" around them.
The clear stop on Federal-Mogul would be at a close below $19.12, which is the "line in the sand" support in the short-term. The target here is catching a run back to weekly highs of $21.40, which is seven percent higher than current prices. While the stop is 4.6 percent lower, the reward outweighs the risk by roughly 1.5 : 1. It is also comforting that Federal-Mogul shares a low correlation to the major indices, in case stocks head lower in this quiet week.
When to Consider Entering the Trade:
At the current price (~$20.00).
When to Consider Exiting the Trade:
At a close below $19.12 (Breakdown) / An intraday price of $21.40 or above (Profit-Taking)
Disclosure: At the time of publication the editor and affiliated companies own the following positions: None
Note: Positions may be bought or sold while this publication is in circulation without notice.
Federal Mogul Corp - Last 30 Days

Federal Mogul Corp - Last 3 Months

Federal Mogul Corp - Last 6 Months

Posted in: Long Ideas Education Trading Ideas General Best of Benzinga