Why Balchem Corporation Was The Long Trade Of The Day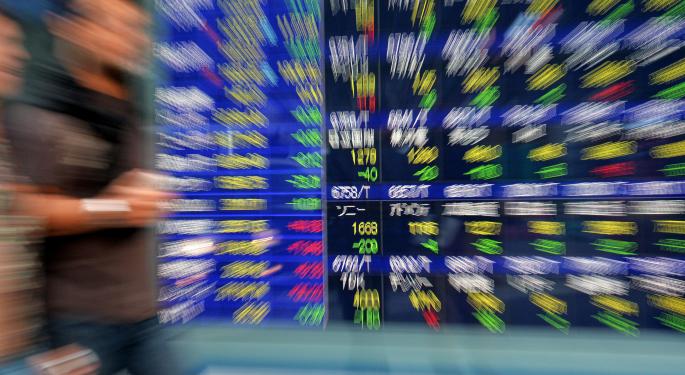 ---
Thursday, Balchem Corporation (NASDAQ: BCPC) is on the radar once again for the same reasons it was featured on October 8: long-term up-trend dating back to November 2012, modest consolidations during the up-trend, fluid trending, and favorable entry.
The stock's long-term up-trend remains as strong as ever after the stock made new all-time highs in the fourth week of October.
Since the top, it has pulled back down to just below its 50-day moving average, where it based for a few sessions, and appears to be gaining once again. This marks another higher high and higher low of its upward journey, and the stock now sits at a favorable entry point. BCPC also broke above its 5- and 10-day moving averages this week, which is a bullish sign in the short-term.
BCPC's short-term upside is overhead just above $59, which is about 8.75 percent higher. BCPC has a strong directional trending tendency, so this level may be tested soon considering the stock is now trending higher again in the short-term. Setting a tight stop at last Friday's open of $52.09 to limit the downside to -3.98% is recommended, making the reward to risk ratio of this trade a little over 2:1.
With a sterling technical set-up, fluid trending, high potential upside, and short-term bullish action, BCPC looks poised for a run higher.
When to Consider Entering the Trade:
At the current price (~$54.25).
When to Consider Exiting the Trade:
Sell at a close below $52.09 (Breakdown) / An intraday price of $59.00 or above (Profit-Taking)
Disclosure: At the time of publication the editor and affiliated companies own the following positions: BCPC
Note: Positions may be bought or sold while this publication is in circulation without notice.
Balchem Corp - Last 30 Days

Balchem Corp - Last 3 Months

Balchem Corp - Last 6 Months

Tags: balchem corporation
Posted in: Long Ideas Education Trading Ideas General Best of Benzinga