How To Separate The Winners From The Losers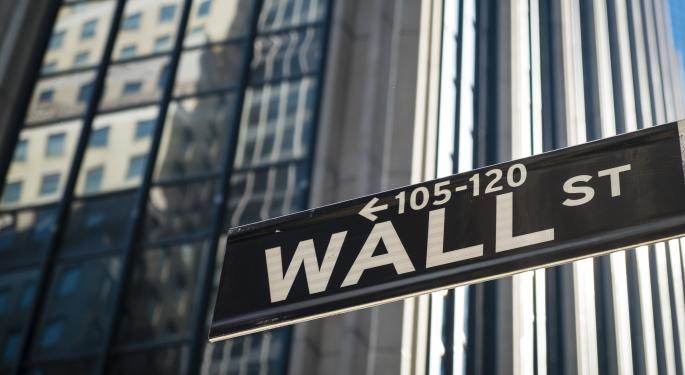 Are the winners and losers of Wall Street really that different from each other?
Jay Pestrichelli and Wayne Ferbert, co-authors of Buy and Hedge: The 5 Iron Rules for Investing Over the Long Term, have learned that they are all too similar.
When the former TD Ameritrade (NYSE: AMTD) executives conducted a study for the company, they discovered that there were only a couple of things that separated the winners from the losers.
"The ones that were at the tail end of the curve were very similar ages, wealth, experience, education level -- even the tools that they would use," Pestrichelli told Benzinga.
However, the winners understood the concepts of protection, "meaning they would use things like stop orders," Pestrichelli explained.
"They were using risk-mitigation tools within their strategy, like stop orders, and they held their losers a lot less amount of time than the people who did poorly," he said.
Pestrichelli said that the poorly-performing clients typically held their losers too long, while the winning clients sold their losers quickly.
"It's just one of those things where limiting your downside was something that caused the sophisticated, educated investor to outperform over time," he added.
While options were previously a vehicle for speculation, they have become so much more for investors who know how to use them.
"If you look at the change in the industry for options and the retail investor in the last decade, the options industry is the fastest-growing part of the investment industry, especially for the retail investor," said Ferbert. "They're getting used more and more both by professional investors and retail investors alike."
Nowadays, investors can use options to generate income.
"They're not just tools for speculating with leverage," said Ferbert. "As investors learn that, they really can be smarter about preserving their capital and really reflecting the actual risk they want to have in their portfolio."
Pestrichelli and Ferbert wrote Buy and Hedge after spending several years at TD Ameritrade. Ferbert ran product development and was a member of the Senior Operating Committee at Ameritrade, while Pestrichelli was the manager of the Active Trading business. They are now the co-founders and principals of ZEGA Financial, LLC, a Registered Investment Advisor.
Posted-In: Jay Pestrichelli Wayne FerbertEducation Media Trading Ideas Reviews Interview General Best of Benzinga
View Comments and Join the Discussion!