One Company's Goal: Making Investment User-Friendly for the Next Generation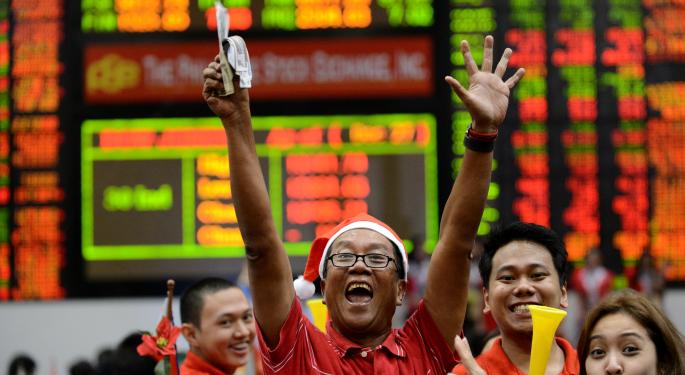 E-Trade and Charles Schwab may have achieved breakthroughs in accessibility to markets and the speed of execution a couple of decades ago, but the user experience barrier hasn't been broken until now.
Enter Kapitall, a company that aspires to continuously reinvent what it means to be an investor. In an exclusive interview, Jarrett Lilien, CEO of Kapitall, explains how investors can get involved in this revolution.
"It's about experience," says Lilien, "what really makes this different is that it is a totally new experience really written in the language of a younger investor."
Unlike other online brokerages, where the average user's age is between 50 and 60 years of age, Kapitall has tapped into a new pool of potential, otherwise known as the Millennial Generation.
Not only is this generation approaching its prime earnings years, but Lilien says it represents the largest generational transfer of wealth. They also crave an experience tailored just to them.
With built-in tools for every level of expertise, Kapitall removed the intimidation factor from the process of investing. Its launch of an innovative new virtual stock portfolio competition, called the Market Masters Tournament, is the next best step in improving the user experience.
Kapitall's vision for the tournament? "It backs up our philosophy that it is about making the markets more approachable, about demystifying them, about making them more enjoyable", says Lilien.
The tournament runs monthly, beginning on the first day of each month and ending on the last. Each player starts with $100,000 in their account -- and whoever earns the highest profits on their trades could win up to $100,000.
For those with minimal exposure to trading, have no fear; the leader board of top traders in the tournament will be posted, as will their investments. Players can contact and collaborate with them at any time; getting their questions answered while also gaining experience. 
Kapitall offers tools, virtual portfolios and connecting opportunities. When it comes to the tournament, as Lilien stated, "You've practiced for this moment, now you can actually play it".
Each tool adapts to the user's knowledge level and desired complexity. As these become more sophisticated, so do the tools themselves. They're the ultimate knowledge thirst-quenchers.
When asked what the biggest takeaways for players will be, Lilien states what seems to be the company mantra: "Markets are really for everyone…you can do it".
His company is removing the barriers to becoming an investor, finding the ideal mentor and making one huge step towards prosperous daily financial management. Lilien himself has connected with his 13 year-old nephew via Kapitall Trading -- only to learn that, when it comes to ideas, anyone can be a student and a teacher.
In the self-starter spirit, Kapitall is also working on creating tournaments for futures, options and forex trading. Other coming attractions include enhancements to the virtual and live portfolio experiences through more tools and interactive capabilities with other users.
The company's Market Master Tournament may be part of the journey, but the "the real vision…is more than learning about the markets…you need to learn how to manage your everyday financial life", says Lilien.
Posted-In: Charles Schwab E-TradeLong Ideas Education Personal Finance Trading Ideas Interview General Best of Benzinga
View Comments and Join the Discussion!