Here Are 10 Money Managers You Should Follow On Twitter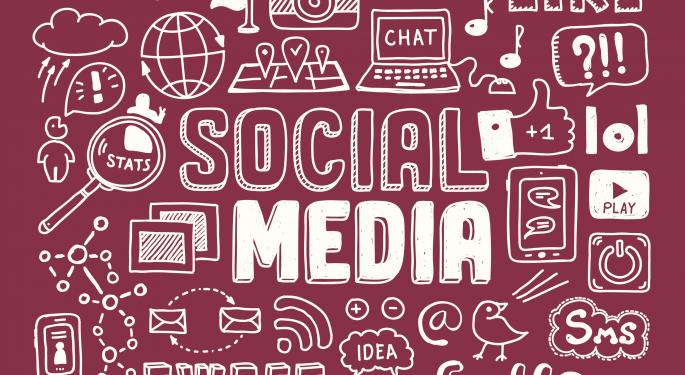 Interested in learning how you can have your questions answered by Tim Seymour or Stephen Weiss? Find out more here.
Some of the smartest people on Wall Street have Twitter accounts, many of which are definitely worth following. Just for you Benzinga, has put together a list of the best asset managers to keep an eye on:
Tim Seymour, CIO of Triogem Asset Management and Founder of Emerging Money (@timseymour)
Tim Seymour's forte is emerging markets, but he tweets about currencies, commodities, economics and more. You'll also frequently find him on CNBC's Fast Money Halftime show. Seymour can also answer your questions on #PreMarket Prep on Wednesday, March 26. Learn more here.
#Ruble continues to buck EM #FX hysteria. +70bps today despite lower oil and #DXY +1.25% while all other EM #currencies caned.

— Tim Seymour (@timseymour) March 6, 2015
Stephanie Link, Managing Director and Equity Portfolio Manager at TIAA-CREF (@Stephanie_Link)
There's a reason Stephanie Link is a frequent guest on CNBC's Fast Money Halftime and Closing Bell shows: She knows markets, really well. Link recently took a short break from Twitter, but has since resurged since starting her new position at TIAA-CREF. Before that she was the CIO for TheStreet.
Hi everyone! Just letting you know I'm back on $TWTR. Started a new job @ TIAA-CREF on Feb 23rd.

— Stephanie Link (@Stephanie_Link) March 13, 2015
Josh Brown, CEO of Ritholtz Wealth Management (@ReformedBroker)
You haven't truly lived until you follow Josh Brown's account, which is easily the wittiest on finance Twitter. Follow for links to his insightful Reformed Broker blog and opportunities to laugh out loud all day long.
#FOMCGuesses: NOT the father

— Downtown Josh Brown (@ReformedBroker) March 18, 2015
Scott Minerd, Global Chief Investment Officer of Guggenheim Partners (@ScottMinerd)
Scott Minerd is an alum of both Credit Suisse and Morgan Stanley. He takes the time to tweet honest and well-thought out opinions of what's happening in the market.
It's amazing how one or two days of a sell-off in the stock market has everybody talking about bear markets.

— Scott Minerd (@ScottMinerd) March 10, 2015
Stephen Weiss, Managing Partner of Short Hills Capital Partners (@stephenLweiss)
Stephen Weiss is a 25-year veteran of Wall Street, in addition to be an author, speaker and guest on the CNBC Fast Money Halftime report. Click here to find out how you can have Stephen answer your questions live on the #PreMarket Prep show on Friday, March 20.
A really good read: Clash of the Financial Pundits by @ReformedBroker. Why didn't I write it?

— Stephen L. Weiss (@stephenLweiss) June 24, 2014
Gemma Godfrey, Head of Investment Strategy for Brooks McDonald (@GCGodfrey)
Quantum physicist by background, Gemma Godfrey has a way of explaining things that makes it easy for everyone to understand. She's loaded with global and macroeconomic knowledge. She was also picked as one of our Top 10 Women In Finance To Follow On Twitter.
Fed no longer 'patient' about raising rates but investors see deflated ego (lower inflation & growth) as sign of delay #TimingIsEverything

— Gemma Godfrey (@GCGodfrey) March 18, 2015
Doug Kass, President of Seabreeze Partners Management (@DougKass)
Doug Kass is both a legendary hedge fund manager and avid tweeter. He tweets often about broad market trends, and shows the depth of his knowledge from decades of Wall Street experience.
Crude down another beaner. Today is option expiry for oil. Previous two expirations had huge rallies during the last hour or so of trading.

— Douglas Kass (@DougKass) March 17, 2015
Adam Sarhan, Founder and CEO of Sarhan Capital (@adamsarhan)
There isn't much related to the market that Adam Sarhan doesn't do, in addition to being incredibly active on Twitter. He tweets some of his own data, in addition to tons of retweets from other money managers, analysts and intelligent people.
Nasdaq Composite +4.3% YTD Russell 2000 +3.2% YTD S&P 500 +0.7% YTD Dow Jones Industrial Average +0.2% YTD

— Adam Sarhan (@adamsarhan) March 17, 2015
Todd Sullivan, Co-Founder of Rand Strategic Partners (@ToddSullivan)
Another jack-of-all-trades, Todd Sullivan tweets a lot of links to his blog, Value Plays, in addition a comical remark here and there to lighten your day.
Can't wait to see Yellen say "unhurried" instead of "patient" and watch peoples heads explode...

— Todd Sullivan (@ToddSullivan) March 18, 2015
Posted-In: Crowdsourcing General Best of Benzinga
View Comments and Join the Discussion!