Novel Approach to Cancer From Lixte Biotechnology Could Be a General way to Enhance a Variety of Standard Treatments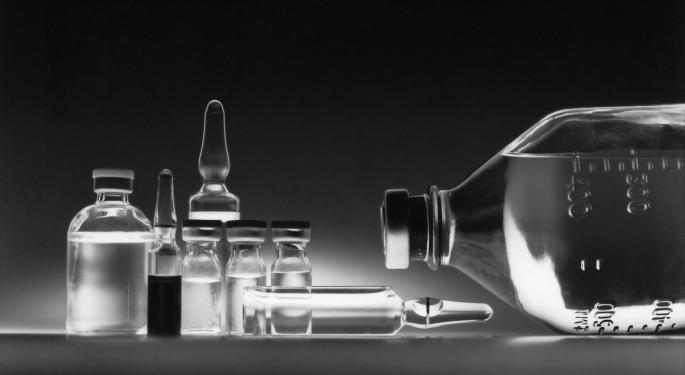 The following article is sponsored by Lixte Biotechnology Holdings, Inc. The information contained in this article in no way represents investment advice or opinion on the part of Benzinga or its writers and is intended for informational purposes only.
According to the American Cancer Society, in 2021 almost 1.9 million new cancer cases are expected to be diagnosed in the U.S., and approximately 608,570 are expected to die from cancer — that translates to about 1,670 deaths per day. In fact, cancer is the second most common cause of death in the country, exceeded only by heart disease.
Without a doubt, there is a need for more effective treatments. Companies like Jazz Pharmaceuticals plc. (NASDAQ: JAZZ), Merck & Co. (NYSE: MRK), Gilead Sciences Inc. (NASDAQ: GILD) and Eli Lilly (NYSE: LLY), among others, are in the process of contributing to this race.
Lixte Biotechnology Holdings, Inc. (NASDAQ: LIXT), a clinical-stage drug discovery company developing pharmacologically active drugs for cancer treatment, is evaluating its first-in-class anti-cancer agent protein phosphatase inhibitor, LB-100, with no competitors known.
Here's what you need to know.
The Lixte Approach
LB-100 inhibits an enzyme, protein phosphatase (PP2A), that is a master "off" switch controlling many aspects of the cell cycle, DNA damage repair and regulating T-cell function.
Most cancer research over the past 30 years has focused on the "on" switches because the off switches — especially the master off switch protein phosphatase (PP2A) — were believed to cause intolerable toxicity in patients.
This innovative approach encourages cancer cells, damaged by chemo or other cancer therapies, to continue to replicate before repairing the damage, leading to more efficient induction of death and elimination of those cells from the body.
Currently, the company has three clinical studies and one pharmacology study of LB-100 in the pipeline.
Why LB-100 Could Be a Game-Changing Drug?
Lixte's novel drugs under development enhance the effectiveness of existing anti-cancer drugs in animal testing. More than 40 preclinical studies have found that LB-100 increases the anti-tumor activity of chemotherapy, radiotherapy and immunotherapy without increasing toxicity.
The market for LB-100's current targets is greater than $5 billion with no direct competitors known.
How Does Lixte's Approach to Cancer Differ from Other Forms of Cancer Treatment?
The target of Lixte's lead clinical compound, PP2A, is a ubiquitous enzyme, protein phosphatase 2A (PP2A). Impaired PP2A activity is a characteristic of many cancers, hence PP2A is considered a tumor "suppressor." Many groups are seeking ways to correct the deficiencies in PP2A in cancers to reestablish its tumor suppressor activity.
Lixte's approach is to capitalize on the fact that in the patient all the cancer cells but not the normal cells have a deficiency in PP2A activity. This is a remarkable situation because it provides a selective target for cancer therapy, i.e., attacking a defect that is unique to the cancer cell. This approach is certainly counterintuitive in the sense that Lixte is attempting to further impair the function of a tumor-suppressive agent rather than restore its activity.
It appears that normal cells have a number of systems for backing up temporary inhibition of their normal PP2A whereas tumor cells may not. This imbalance in the cancer cell provides selectivity to the action of Lixte's LB-100, namely attacking an already weakened cancer cell while having little effect on the more robust normal cell and hence little toxicity itself.
Because PP2A plays such an important role in cells with damaged DNA, secondary to chemotherapy or radiation, maximizing inhibition of PP2A pharmacologically may be a general method for enhancing many standard cancer therapies. Lixte's approach is reviewed in considerable detail by Mazhar and colleagues in an article entitled "Targeting PP2A in Cancer: Combination Therapies" (BBA-Molecular Cell Research 2018).
Corporate Highlights and Partners
Lixte is led by John S. Kovach M.D., the former head of cancer research at Mayo Clinic and City of Hope National Medical Center in Los Angeles, California.
Dr. Kovach has extensive experience in medical oncology, anti-cancer drug pharmacology, and in applied medical research, particularly, the early evaluation of new anticancer drugs and the development and management of multidisciplinary highly productive cancer research teams.
Collaboration partners include National Cancer Institute, or NCI; Moffitt NCI-designated Comprehensive Cancer Center, Tampa, Florida; Spanish Sarcoma Group (Grupo Español de Investigación en Sarcomas or "GEIS"), Madrid, Spain; Foundation for Angelman Syndrome Therapeutics (FAST), Downers Grove, Illinois; and City of Hope, Duarte, California.
In February 2021,Lixte completed a $4.19 million registered direct offering of common stock. Proceeds will be used for general corporate purposes and general expenses including further development of LB-100.
In April 2021, former CEO and Chairman of the Board of City of Hope National Medical Center Gil N. Schwartzberg joined Lixte's board of directors.
To Find out more please visit the company's website.
Learn how to write bold Facebook comments. TextFancy makes this task and other text conversions really simple.
The preceding article is from one of our external contributors. It does not represent the opinion of Benzinga and has not been edited.
View Comments and Join the Discussion!
Posted-In: Biotech News Penny Stocks Health Care Small Cap Global General