South African Variant Able To Elude Pfizer/BioNTech' Vaccine Protection, Israeli Study Shows: Report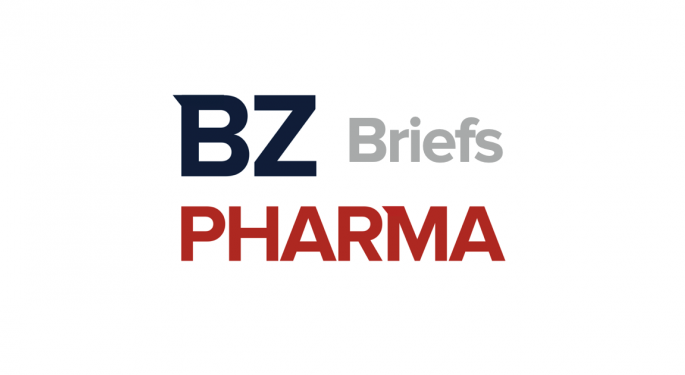 According to a real-world data study in Israel, the coronavirus variant discovered in South Africa may dodge the protection provided by Pfizer Inc (NYSE: PFE) / BioNTech SE's (NASDAQ: BNTX) COVID-19 vaccine to some extent.
It is also noted that the South African variant, B.1.351, made up about 1% of all the COVID-19 cases across all the people studied in the country, and the research has not been peer-reviewed.
The study compared almost 400 people who had tested positive for COVID-19, 14 days or more after receiving one or two doses of the vaccine, against the same number of unvaccinated patients with the disease.
"Based on patterns in the general population, we would have expected just one case of the South African variant, but we saw eight," Professor Adi Stern, who headed the research, reported CNBC. "We can say it's less effective, but more research is needed to establish exactly how much.
Among patients who had received two doses of the vaccine, the variant's prevalence rate was eight times higher than those unvaccinated - 5.4% versus 0.7%.
"We found a disproportionately higher rate of the South African variant among people vaccinated with a second dose, compared to the unvaccinated group. This means that the South African variant is able, to some extent, to break through the vaccine's protection," said Tel Aviv University's Adi Stern.
Pfizer declined to comment on the Israeli study.
Earlier this month, Pfizer and BioNTech said that their vaccine was around 91% effective at preventing COVID-19 infection, measured seven days through up to six months after the second dose.
National Institute of Allergy and Infectious Diseases Director Dr. Anthony Fauci said that the Israeli study on the effectiveness of Pfizer's COVID-19 shot against the South African variant is misleading, reports Jerusalem Post citing Reuters.
In an interview with FOX Television Stations, Fauci explained that the Pfizer-BioNTech, Moderna Inc (NASDAQ: MRNA), and Johnson & Johnson (NYSE: JNJ) vaccines are still effective at preventing serious illness and deaths.
"So what might happen is that when you get these new variants, some of them may not be protected against when you're talking about the mild-to-moderate disease, but at the same time, people are not going to get severely ill and wind up dying," Fauci said.
Price Action: PFE shares are up 0.34% at $36.89, while BNTX shares dropped 0.7% at $121.31 during market trading hours on the last check Monday.
View Comments and Join the Discussion!
Posted-In: COVID-19 Vaccine ReutersBiotech Government News Health Care FDA General Best of Benzinga