The Daily Biotech Pulse: Alnylam's Oxluma Snags Early FDA Approval, DBV Chief Scientific Officer To Depart, Decision Day For Liquidia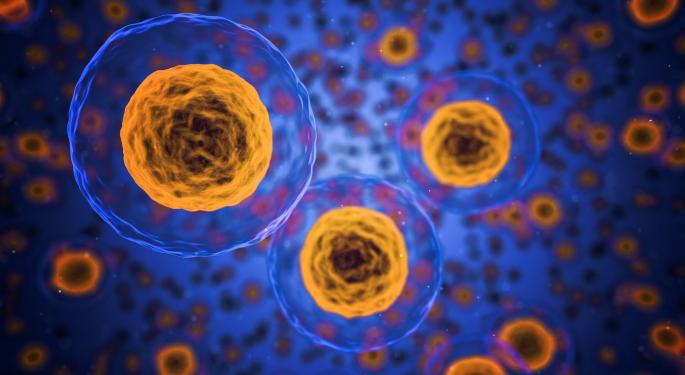 Here's a roundup of top developments in the biotech space over the last 24 hours:
Scaling The Peaks
(Biotech Stocks Hitting 52-week Highs Nov. 23)
Down In The Dumps
(Biotech Stocks Hitting 52-week Lows Nov. 23)
Stocks In Focus
DBV Announces Departure Of Chief Scientific Officer
DBV Technologies ADR Representing 0.5 Ord Shs (NASDAQ: DBVT) announced that Dr. Hugh Sampson is stepping down from his role as chief scientific officer effective Dec. 1 to return to his research program at the Jaffe Food Allergy Institute at Mount Sinai.
Sampson will take on a new role as scientific adviser to the CEO and chairman of DBV's Scientific Advisory Board, the company said.
The stock was down 10.99% at $2.43 in premarket trading Tuesday.
Novartis Details Sales, Pipeline, Margins At Investor Meeting
Novartis AG (NYSE: NVS) said at its annual investor event that key growth drivers now contribute to 48% of innovative medicines sales. The company sees upcoming launches as fueling future sales expansion.
Novartis said it is committed to driving consistent margin expansion, with margins at Innovative Medicines expected to reach the high 30s in the mid-term.
The company also said its pipeline, including 116 assets in Phase 1 or 2 studies; 49 in Phase 3 studies or undergoing registration; and more than 65 new molecular entities will fuel growth in the mid-to long-term, with about 90% potential first-in-class/first-in-indication medicines and about 80% of targets in areas of high unmet patient need.
The company also said it has initiated a stock buyback of up to $2.5 billion.
The stock was up 0.27% to $87.55 in premarket trading Tuesday.
ObsEva Submits App For Menstrual Bleeding Drug In Europe
Obseva SA (NASDAQ: OBSV) said it has submitted to the European Medicines Agency a Marketing Authorization for linzagolix 100mg and linzagolix 200mg, to be used for the management of heavy menstrual bleeding associated with uterine fibroids.
The company said it expects to submit an NDA to the FDA in the first half of 2021.
In premarket trading Tuesday, ObsEva shares were rallying 6.8% to $2.04.
Related Link: The Week Ahead In Biotech: Moderna Vaccine And Roche, Revance, Rhythm, Liquidia FDA Updates
MediciNova Starts Intranasal COVID-19 Vaccine Manufacturing
MediciNova, Inc. (NASDAQ: MNOV) said Master Virus Seed Stock production of its novel intranasal SARS-CoV-2 vaccine for COVID-19 has been initiated at Millipore Sigma BioReliance Services, a group company of Germany's Merck KGaA (OTC: MKGAF), using BC-PIV technology.
"By infecting MVSS to the packaging cells, BC-PIV/S is produced, which is then recovered and purified to produce the BC-PIV SARS-CoV-2 vaccine for clinical studies," the company said.
FDA OKs Alnylan's Oxluma For Primary Hyperoxaluria Type 1
The FDA approved Alnylam Pharmaceuticals, Inc.'s (NASDAQ: ALNY) Oxlumo as the first treatment for primary hyperoxaluria type 1, a rare genetic disorder.
The NDA had a PDUFA action date of Dec. 3.
PH1 is the most common and severe type of primary hyperoxalurias, a disorder caused by the excess production of oxalate, and affects an estimated one to three individuals per million in North America and Europe. It accounts for approximately 80% of PH cases.
Last week, the company said the European drug regulator approved Oxluma for the same indication.
Neuronetics Gets FDA Clearance For TouchStar Treatment
Neuronetics said the FDA granted clearance for its TouchStar treatment, a 3-minute intermittent theta burst protocol with its NeuroStar Advanced Therapy System, administered with patented Contact Sensing technology.
The stock gained 4.29% to $8.27 premarket.
Bristol-Myers Squibb's Opdivo Approved For Gastroesophageal Cancer
Bristol-Myers Squibb Co (NYSE: BMY) said the European Commission has approved Opdivo for the treatment of adults with unresectable advanced, recurrent or metastatic esophageal squamous cell carcinoma after prior fluoropyrimidine- and platinum-based combination chemotherapy.
The stock was moving up 0.78% to $62.40 in premarket trading.
KemPharm Issues Pipeline Update
Providing an update to its prodrug development pipeline, KemPharm Inc (OTC: KMPH) said it expects to file an investigational new drug application for KP879, an agonist replacement therapy for the treatment of stimulant use disorder, before the end of 2020. The company also introduced a new prodrug candidate, KP1077, as a potential treatment for idiopathic hypersomnia.
Earnings
Enanta Pharmaceuticals Inc's (NASDAQ: ENTA) third-quarter revenue fell from $51.31 million to $23.63 million year-over-year. The company reversed from a profit of 44 cents per share to a loss of $1.46 per share. Analysts had estimated a narrower loss of 95 cents per share.
The stock fell 4.85% to $41.55 in after-hours trading.
Arrowhead Pharmaceuticals Inc (NASDAQ: ARWR) unexpectedly reversed to a loss in its fourth quarter.
In after-hours trading, the stock was down 3.24% to $65.99.
Offerings
Advaxis, Inc. (NASDAQ: ADXS) said it intends to offer shares of its common stock and warrants to purchase shares of its common stock in an underwritten public offering.
In after-hours trading, the stock fell 18.64% to 32 cents.
On The Radar
PDUFA Dates
Liquidia Technologies Inc (NASDAQ: LQDA) awaits an FDA decision on its NDA for LIQ861, an investigational, inhaled dry powder formulation of Treprostinil for the treatment of pulmonary arterial hypertension.
Earnings
Medtronic PLC (NYSE: MDT) (before the market open)
China Biologic Products Holdings Inc (NASDAQ: CBPO) (after the close)
Related Link: Attention Biotech Investors: Mark Your Calendar For These November PDUFA Dates
View Comments and Join the Discussion!
Posted-In: Biotech Earnings News Penny Stocks Offerings Small Cap FDA Best of Benzinga