The Daily Biotech Pulse: Verastem's Chinese Duvelisib Licensing Deal, Aldeyra's Positive Dry Eye Disease Drug Trial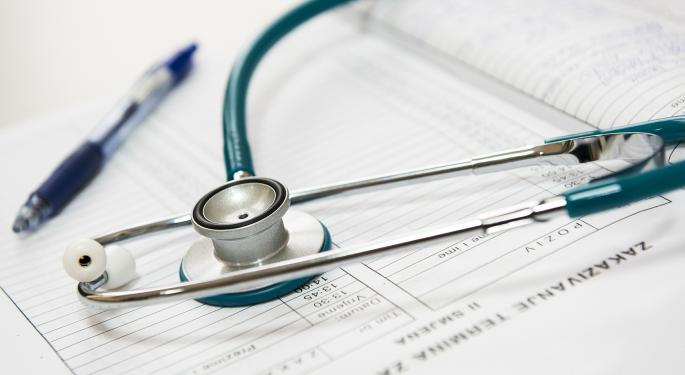 Here's a roundup of top developments in the biotech space over the last 24 hours.
Scaling the Peaks
(Biotech stocks hitting 52-week highs on Sept. 25)
Down In The Dumps
(Biotech stocks hitting 52-week lows on Sept. 25)
Vaccinex Inc (NASDAQ: VCNX)
Related Link: The Week Ahead In Biotech: Conferences, PDUFA Dates, Clinical Trial Results And IPOs
Stocks In Focus
Alderyx Reports Positive Mid-stage Trial Results For Dry Eye Disease Treatment
Aldeyra Therapeutics Inc (NASDAQ: ALDX) announced positive Phase 2b results for its topical ocular reproxalap in patients with dry eye disease.
"Relative to patients treated with vehicle, patients treated with the 0.25% concentration of reproxalap had statistically significant and clinically relevant reductions in the Four-Symptom Ocular Dryness Score (p<0.05) and the Overall Ocular Discomfort Symptom Score (p<0.05)," the company said.
Verastem Licenses Duvelisib to Chinese Pharma Company
Verastem Inc (NASDAQ: VSTM) announced an exclusive licensing agreement with CSPC Pharma of China, which provides for CSPC developing and commercializing Verastem's duvelisib for treating all oncology indications in China.
Duvelisib received FDA approval for the treatment of adult patients with relapsed or refractory chronic lymphocytic leukemia/small lymphocytic lymphoma after at least two prior therapies.
The agreement also provides for Verastem receiving an upfront payment of $15 million and up to $30 million in development milestone payments as well as sales milestone and double-digit percentage royalty payments.
The stock rose 9.09 percent to $7.80 in after-hours trading.
Vanda, Aceto Move On S&P Index Changes
Standard & Poor's announced S&P SmallCap 600 constituent Inogen Inc (NASDAQ: INGN) will replace Rollins, Inc. (NYSE: ROL) in the S&P MidCap 400 Index. Meanwhile, Vanda Pharmaceuticals Inc. (NASDAQ: VNDA) will replace Inogen in the S&P SmallCap 600 Index. These changes are effective prior to the open of trading Oct. 1.
Aceto Corporation (NASDAQ: ACET) is set to leave the S&P Small-cap 600 Index, effective prior to the open of trading on Oct. 2, as it is ranked near the bottom of index and is no longer representative of the small-cap market space.
Vanda rallied 4.39 percent to $21.55, while Aceto slipped 4.24 percent to $2.71.
Aurinia Competes Enrollment of Patients For Lupus Nephritis Treatment Ahead of Schedule
Aurinia Pharmaceuticals Inc (NASDAQ: AUPH) said it has completed enrollment of 324 patients with lupus nephritis for the AURORA Phase 3 trial ahead of schedule. The AURORA clinical trial is a global, double-blind, placebo-controlled study to evaluate whether voclosporin when added to background therapy of mycophenolate mofetil/CellCept can increase speed of and overall renal response rates in the presence of low dose steroids, the company said.
The stock rose 2.72 percent to $6.05 in after-hours trading.
On The Radar
IPO
Entasis Therapeutics Holdings (NASDAQ: ETTX), a clinical-stage biotech company developing therapies for multi-drug resistant bacteria, priced its upsized offering of 5 million shares at $15, below the estimated price range of $16 to $18. The shares are to be listed on the Nasdaq under the ticker symbol ETTX.
View Comments and Join the Discussion!
Posted-In: Biotech News IPOs Top Stories Trading Ideas Best of Benzinga