Pot Stocks, ETFs, Top News And Data From The Cannabis Industry This Week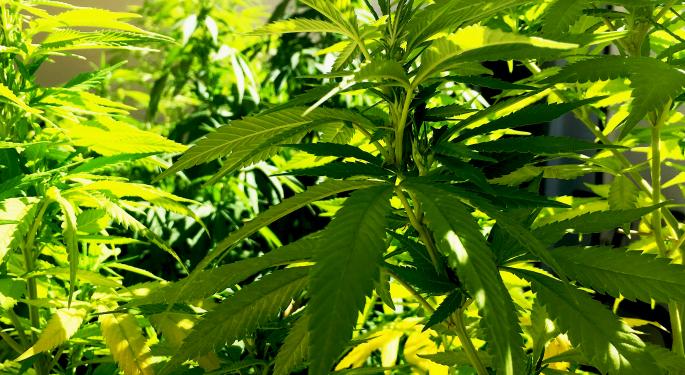 This was a huge week for the marijuana industry: Canada became the second country in the world to legalize cannabis for recreational uses.
"October 17 was set as the first day for recreational sales. Some people in the industry wanted an earlier date, but at least companies can now make plans for a specific date," Debra Borchardt, CEO of Green Market Report told Benzinga.
Other experts highlighted the impact of Canada's move on the international realm. Jeff Siegel, managing editor of Green Chip Stocks, singled out a few stocks he believes "are going to continue to see a flood of capital coming in…. much of which was previously flooding into Canada."
"The other big news was that Tilray filed for an IPO on the NASDAQ," Borchardt said. "The company reported solid financial numbers, and that will make this a sought-after offering among cannabis investors. Tilray will be a 'controlled company' since Privateer Holdings will have the majority voting power."
In addition, High Times announced its crowdfunding campaign and RegA+ IPO. Investors are now able to purchase shares of the 44-year-old media and entertainment company before its planned Nasdaq stock market listing later this year. This comes after the company announced that it is adding former President of Mexico, Vicente Fox Quesada, to its board.
Related Link: Former Mexican President Vicente Fox Talks NAFTA, Trump And Regulated Marijuana Trade
"The company is only weeks away from publicly listing on the Nasdaq, just weeks after organizing America's first state-sanctioned recreational cannabis event in Sacramento," Fox told Benzinga. "This is an enormous opportunity for the general populous to buy into the growing green rush, and they're just getting started."
See details of the IPO below: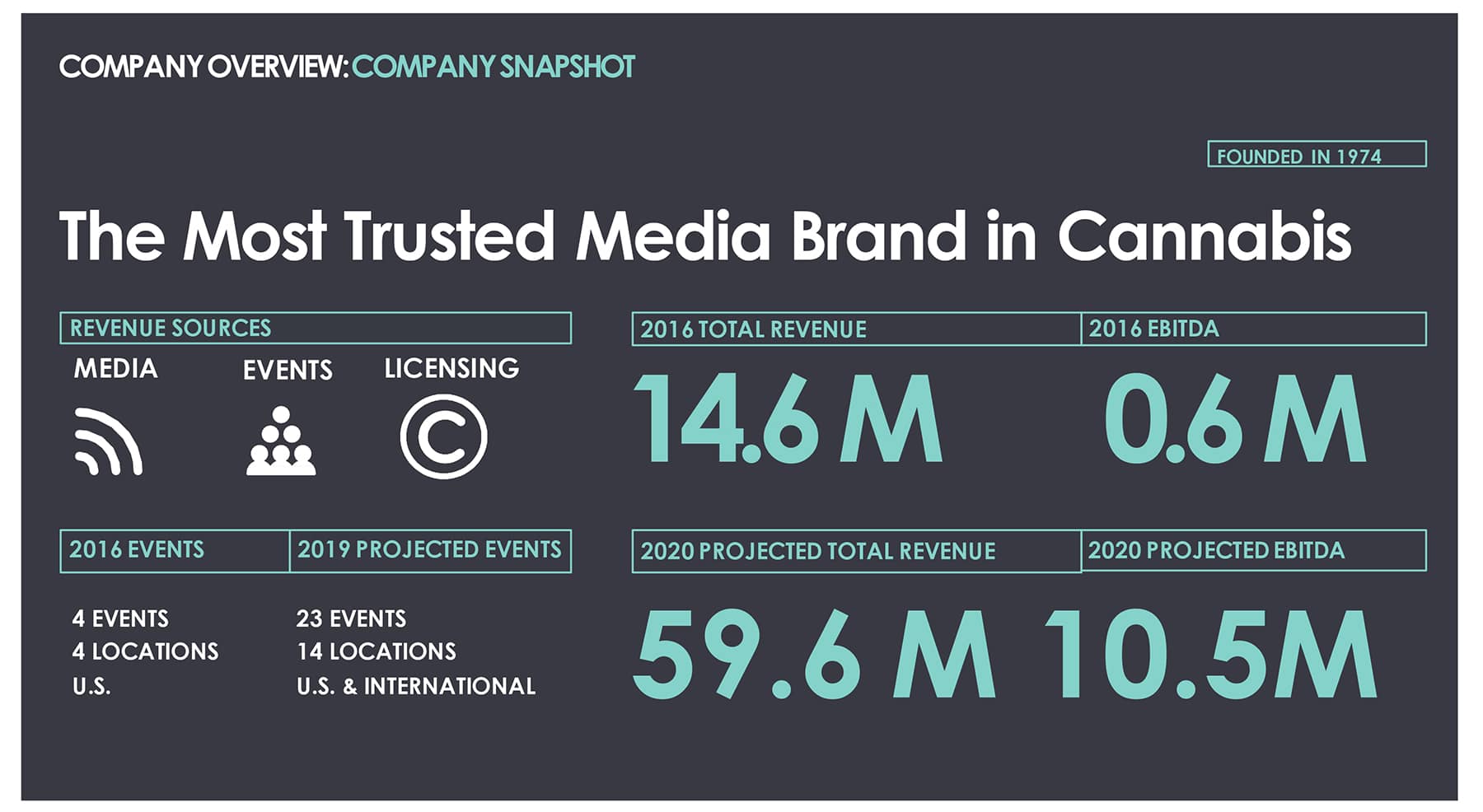 Source: High Times.
Despite the news, the United States Marijuana Index, which tracks 17 of the largest marijuana stocks in the U.S., lost 3.7 percent this week, while the North American Marijuana Index, which also includes Canadian stocks, tumbled less than 1 percent.
Over the last five trading days, the Horizons Marijuana Life Sciences Index ETF (OTC: HMLSF) (TSE:HMMJ) gained 7.3 percent, while the ETFMG Alternative Harvest ETF (NYSE: MJ) rose almost 4 percent – and started trading ex-dividend. The SPDR S&P 500 ETF Trust (NYSE: SPY) was down 0.7 percent.
Stock Moves
Here are some of the top marijuana stocks in U.S. exchanges and how the performed over the last five trading days:
In Other News
A consortium of cannabis-related media professionals are conducting a Cannabis Media Survey. You can answer following this link.
Cronos Group announced its subsidiary Cronos Australia was granted a medicinal cannabis Manufacture License by the Australian Office of Drug Control. This license allows the company to manufacture cannabinoid-based products in Australia, extracting, refining, concentrating and transforming the cannabis plant.
Tidal Royalty Corporation, a provider of royalty financing to licensed US cannabis operators, announced it will start trading on the Canadian Securities Exchange on June 25, under the ticker CSE: RLTY. In addition, the company completed a C$31.8 million ($23.9 million) equity financing via a private placement of common shares, taking the amount raised to C$40 million ($30.1 million). Tidal Royalty intends to use the net proceeds of the offering for "royalty financings and for working capital and general corporate purposes."
"Tidal Royalty offers very innovative, non-dilutive finance solutions for the cannabis industry. We have no operational ambitions whatsoever. We just want to be a smart finance company; nothing more than that," chairman and CEO Paul Rosen told Benzinga. Having said this, he added the company will aim for large-scale operators, usually cutting checks of C$10 million ($7.5 million) or more.
FSD Pharma Inc (CSE: HUGE) (OTC: FSDDF) announced a partnership agreement with Cannara Biotech Inc. As per the agreement, FSD's fully-owned subsidiary FV Pharma will occupy over 105,000 square feet of indoor grow space from Cannara's 625,000 square-feet facility in Montreal.
Cannabis customer loyalty and marketing platform springbig announced it reached 1 million customers in just 12 months. The Boca Raton-based company partners with dispensaries and prominent POS systems like Cova, Greenbits and Flowhub to encourage repeat business for cannabis retailers with its digital communications tools.
"We are excited about our year of explosive growth says," said springbig founder and CEO Jeff Harris. "We know we have helped hundreds of retailers increase their ROI through our robust loyalty and digital communications platform and are gratified to reach this million consumer milestone with our dispensary partners."
Medical Marijuana Inc (OTC: MJNA) entered an LOI with Salvation Botanicals, a cannabis analytics and production company based in Canada, to create a number of CBD and, for the first time in the company's history, THC products.
"We're excited to announce this collaboration and start using the whole cannabis plant to create many current and new products in Canada," said Medical Marijuana, Inc. CEO Stuart Titus. "We feel confident that this new market opportunity will help us gain more international brand awareness and expand access to cannabis products significantly."
Online cannabis information platform The Fresh Toast announced Canada's Postmedia Network, Inc. (publisher of The National Post, The Toronto Sun, Ottawa Citizen, Vancouver Sun and Financial Post) named the former an exclusive content partner for its new venture, cannabis content site TheGrowthOp.
"The Fresh Toast's demographics reflect more of the population than other cannabis sites, and is built around three established revenue streams providing a win/win/win for readers, investors and the industry. The relationship with Postmedia and its new TheGrowthOp information site is another benchmark in building a strong public media pillar for this quickly expanding market," said JJ McKay, founder and publisher of The Fresh Toast.
BlissCo Cannabis Corp. (CSE: BLIS) (OTC: HSTRF) approved the addition of Dr. Bryn Hyndman to its advisory board. BlissCo's cannabis extraction lab with Canada's first first Midas MIDAS XII Co2 extraction system will ensure that BlissCo safely extracts therapeutic cannabis terpenes along with the whole plant oils, offering a full spectrum of benefits to patients.
Cannabis cultivator Canndescent, received Red Herring's Top 100 North America award. This accolade honors the most promising private technology ventures in North American each year. This is the first time a cannabis company has received, or even been nominated, for this award.
Cannabis retail franchise ONE Cannabis signed five franchise agreements with a Colorado group of investors. They anticipate the first two of these five units will open in the Denver metro area within the next six months. All told, the Denver-based franchisor expects to have 50 Colorado locations within the next 30 months. With more than 500 existing cannabis dispensaries spread throughout the state, CEO Christian Hageseth expects many of the franchise's newest Colorado units to be with independent marijuana retailers seeking guidance and ongoing support from a trusted industry source, as well as individuals who want to be part of a family of likeminded business owners.
Cannabis-focused media outlet Civilized.life launched a new podcast hosted by seasoned journalist Ricardo Baca. "Cannabis & Main," the new weekly Civilized show, explores modern mainstream marijuana.
"Civilized is a more true reflection of cannabis culture in its entirety and we strongly felt there was no better home for Ricardo Baca's voice and unique insights. There are so many different ways that this plant and this industry can and will affect everyday lives. We wanted to create a series that would engage our audience with topics that matter to them. The title really represents the stories that we will tell; in-depth conversations happening at the intersection of cannabis and mainstream on relevant topics," said Derek Riedle, founder a publisher of Civilized.
Terra Tech Corp (OTC: TRTC) announced that, in the last two years, the company has added almost 275 jobs.
"[We] anticipate to add another hundred fifty [jobs] over the next 12 months," CEO Derek Peterson told Benzinga. "The job creation associated with the Cannabis industry and broader legalization has been significant. Unlike most other industries that can ship certain portions of their jobs overseas, the Cannabis industry is subject to significant regulation that legislates the full manufacturing sale and distribution process to happen within a state's borders, this creates an environment of significant economic impact and confirms why these jobs and businesses are so economically powerful in their local communities."
Las Vegas dispensary operator The+Source launched Cannabrew by HOPE Nevada, a line of cannabis-infused cold brew coffee. Dan Zarrella, director of marketing for The+Source noted: "Cannabis and coffee is a great, lifestyle-enhancing combination. Micro-dosing 5 or 10 milligrams of THC-infused cold brew along with your morning coffee is a clear and focused way to elevate your day."
Foodservice, technology and brand management company Cannabiniers announced the expansion of its alternative beverage portfolio with the world's first line of CannaCrafted non-alcoholic THC and CBD infused craft beer, Two Roots Brewing Co, and a line of THC and CBD infused cold brewed iced coffees and teas, Just Society.
Just last year, Cannabiniers launched the world's first line of cannabis infused coffee, tea and cocoa delivered through a patented, 100 percent compostable flower-based single-brew pod, BrewBudz. Both Two Roots and Just Society are expected to hit shelves in Nevada in July.
"We've spent more than two years in research and development to offer consumers a product that integrates with their lifestyle," said Kevin Love, director of product development. "We relish the opportunity to set a strong precedent for quality and taste as first-to-market in the realm of THC and CBD infused beer, as well as our line of CBD infused teas and coffees. We're at the forefront of normalizing cannabis consumption and are thrilled to have our lines distributed this July."
Find out more about these and other news on Hydropothecary Corp (OTC: HYYDF) (OTC: HYYWF), Innovative Industrial Properties Inc (NYSE: IIPR), MedReleaf Corp (OTC: MEDFF) and Scotts Miracle-Gro with our friends at Marijuana Money by clicking here.
Interesting Data
Last week, we shared a look into the 10 largest Canadian public cannabis companies. This week, it's the U.S.' turn. As per New Frontier Data, the top 10 publicly traded U.S. cannabis companies are collectively valued at $8.2 billion. AG Tech is the leading vertical with Scotts Miracle-Gro boasting the largest valuation.
"Four of the top 10 are pharmaceutical or biotech companies, reflecting rising investment in R&D of cannabis-derived therapies," the firm noted. "The U.S. market is significantly less than the $18.4 billion (CAD $23.9 billion) combined market cap of Canada's top 10 cannabis firms, as illustrated here last week."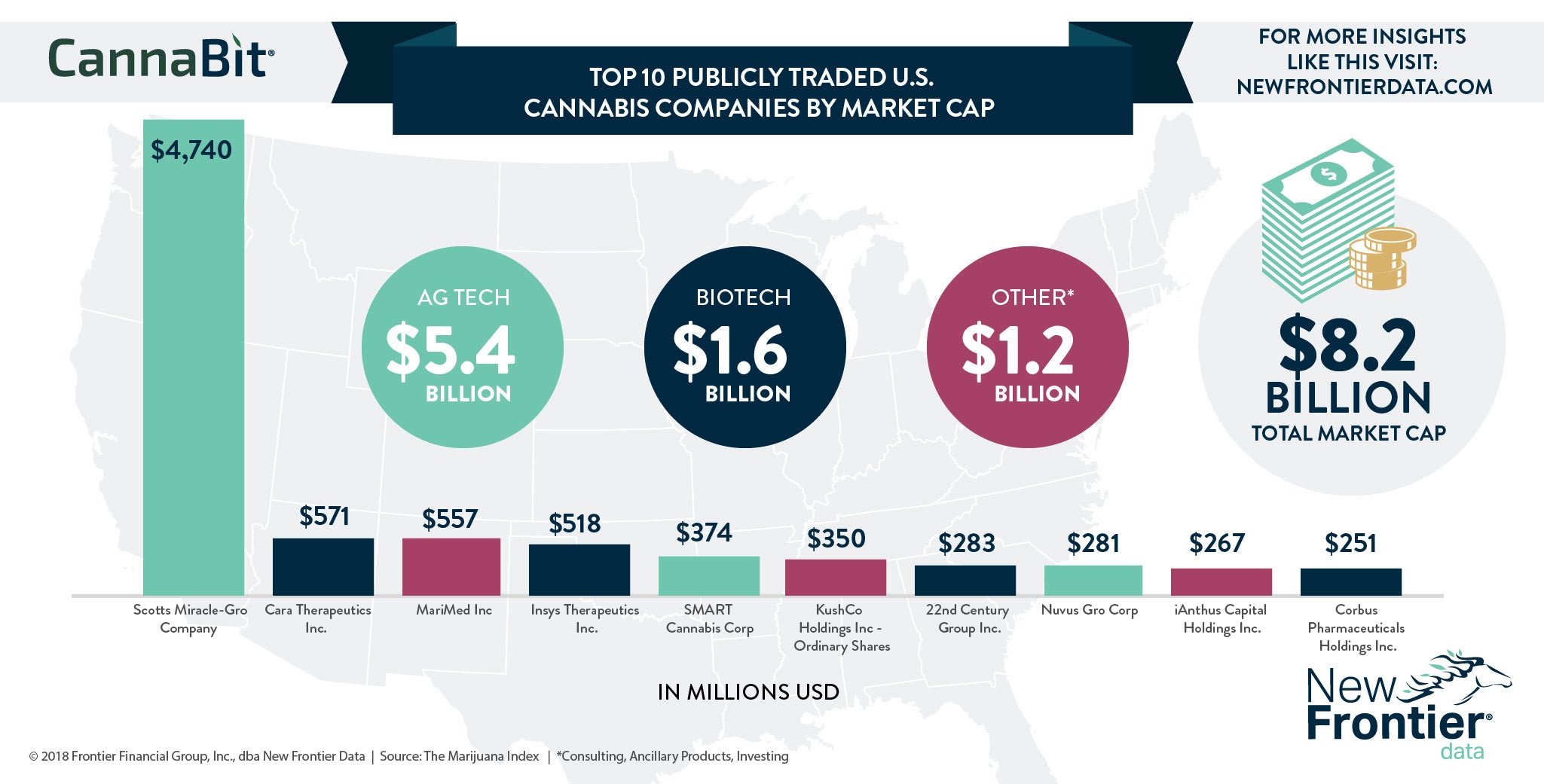 Cowen Inc. and Headset released their collaborative THC Tracker, a report authored by research analyst Vivien Azer, which analyzes cannabis sales trends across three legal U.S. markets. The report leverages Headset's point-of-sale data in Washington, Colorado and Oregon to glean quantitatively-derived and data-driven insights into the rapidly emerging legal consumer market for cannabis.
"We are excited to announce our partnership with Cowen," said Cy Scott, CEO of Headset. "Our analytics coupled with their research is helping both operators and investors understand the nuances of the cannabis industry and enabling them to make educated decisions based on deep data and forward thinking analysis."
The report goes into the rise of vapor pens, price deflation in different categories, and the descent of "combustibles," or good old joints.
Events Calendar
July 25 - July 27: NCIA Cannabis Business Summit and Expo in San Jose, California.
July 27 – July 28: Cannacon Boston.
August 16 – August 17: Benzinga is hosting its first Cannabis Capital Conference in Toronto, Canada.
Picture by Javier Hasse.
View Comments and Join the Discussion!
Posted-In: Biotech Cannabis Long Ideas M&A News Sector ETFs Emerging Markets Specialty ETFs Best of Benzinga