The Week Ahead In Biotech: Earnings, PDUFA Dates And More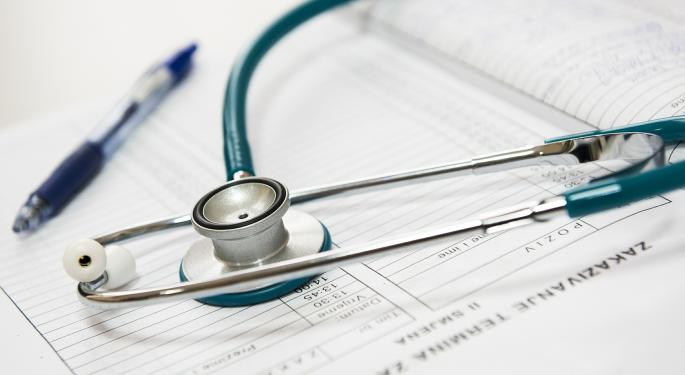 There were some huge moves in the biotech space in the past week, with Portola Pharmaceuticals Inc (NASDAQ: PTLA) slumping over 25 percent on perceived FDA risk after the company said the FDA may mandate additional study for its thrombosis treatment AndexXa, which is being reviewed by the agency.
Arca Biopharma Inc (NASDAQ: ABIO) plunged on Feb. 26 in reaction to the results of a mid-phase trial, which showed its Gencaro didn't have treatment benefit over Toprol-XL. Meanwhile, Endocyte, Inc. (NASDAQ: ECYT) gained about 50 percent, in reaction to its financial results and the corporate strategy update it provided along with the results.
Related Link: Regulatory Concern For Celgene's Ozanimod Could Be Big For Arena Pharma, Novartis
The upcoming week has to plenty to offer by way of catalysts that can make or break a stock. Stay tuned to these key biotech catalysts for profitable investing in the space.
PDUFA Dates
Monday, March 5
The FDA is to pronounce its verdict on Bristol-Myers Squibb Co (NYSE: BMY)'s sBLA to update dosing for its cancer drug Opdivo to include 480 mg infused over 30 minutes, every four weeks, for all currently approved monotherapy indications.
Adcom Meeting Schedule
Wednesday, March 7
The Oncologic Drugs Advisory Committee of the FDA will review data supporting Amgen, Inc. (NASDAQ: AMGN)'s sBLA for Blincyto, intended to treat patients with minimal residual disease, or MRD,-positive B-cell precursor acute lymphoblastic leukemia.
The PDUFA date for Blincyto is set for March 29.
Thursday, March 8
Pfizer Inc. (NYSE: PFE)'s Xeljanz is scheduled to be reviewed by the FDA's Gastrointestinal Drugs Advisory Committee on March 8 for its ability to treat adult patients with moderatively-to-severely active ulcerative colitis, who have inadequately responded or are intolerant to prior therapies.
See Also: Attention Biotech Investors: Mark Your Calendar For These March PDUFA Dates
Clinical Trial Results
Saturday, March 10
Regeneron Pharmaceuticals Inc (NASDAQ: REGN) is due to present Phase 3 data from a study dubbed ODYSSEY that tests its Praluent for cardiovascular events such as coronary heart disease death, non-fatal myocardial infraction, fata and non-fatal ischemic stroke, unstable angina etc.
The data is to be presented at the annual meeting of the American College of Cardiology scheduled between March 10 and 12 in Orlando, Florida.
Earnings
Monday, March 5
After the Market Close
Tuesday, March 6
After the Market Close
Wednesday, March 7
Before the Market Open
After the Market Close
Thursday, March 8
Before the Market Open
After the Market Close
IPO
BioXcel Therapeutics, a clinical-stage biopharma company focused on developing drugs using artificial intelligence, is set to price its 5-million share initial public offering on March 8. The company's shares are to be listed on the Nasdaq under the ticker symbol "BTAI." It intends to raise $60 million through the IPO, a scale back from the initial expectation of $69 million.
Conferences
March 10-12 – 67th Annual Scientific Session & Expo of the American College of Cardiology in Orlando, Florida.
View Comments and Join the Discussion!
Posted-In: Biotech News Previews FDA IPOs Top Stories Trading Ideas General Best of Benzinga