7 Notable Biotechs With Data Expected By Year's End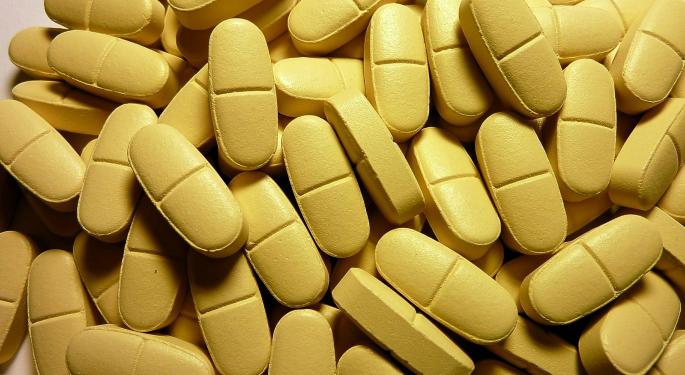 The year 2017 was kind to biotech stocks, as they capitalized on alleviation of price gouging fears and a flurry of new approvals. A few make-or-break events, in this case clinical trial results, are scheduled for the year that have yet to play out.
Generally, companies do not issue an official communication if there is a time overrun unless the trial results are delayed by more than a month or so.
Here are companies with clinical trial results scheduled for the fourth quarter, year-end or second half of 2017 that have yet to report:
Vanda Pharma
Results from Vanda Pharma's study of Hetlioz for the treatment of jet lag disorder after transmeridian travel are expected in the fourth quarter of 2017. Hetlioz, chemically tasimelteon, was approved by the FDA in January 2014 for treating non-24-hour sleep-wake disorder.
Rexahn Pharma
Further data on the Phase 2 study of Rexahn Pharma's RX-3117 to treat relapsed and refractory pancreatic cancer is due in the fourth quarter of 2017. The company presented updated Phase 2a data at the ASCO 2017 Gastrointestinal Cancer Symposium in San Francisco in January 2017.
The company is also scheduled to release Phase 2a initial data from its study of Supinoxin to treat triple negative breast cancer in the fourth quarter of 2017. The company began enrolling patients for the study in February.
Rexahn is also due to release the initial Phase 2a data on its Archexin for the treatment of renal cell carcinoma. Enrollment for the study commenced in February 2016.
See also: Analyst: Why The Sucampo Deal Is A Smart Move For Mallinckrodt
Revance Therapeutics
Revance, which recently reported positive late-stage trial results for its RT002 to treat Glabellar Lines, is due to release the results of the Phase 2 trials of the same investigational product for treating plantar fasciitis by the end of 2017.
Kala Pharma
Kala Pharma said in a late October release that it expects to receive topline results from the Phase 3 clinical program for KPI-121 0.25-percent in patients with dry eye disease by the end of 2017.
Delcath Systems
Delcath Systems is due to release interim safety analysis of a new Phase 3 study it initiated in Feb. 2016 to test its Melphalan Hepatic Delivery System (Melphalan HDS) for epatocellular carcinoma. The analysis is due by the end of 2017.
Sage Therapeutics
Sage Therapeutics had initiated a Phase 2 clinical study in December 2016 of SAGE-217 to treat mood and movement disorders in patients with Parkinson's disease. Giving an update on its pipeline in its third quarter release in November, the company said it is conducting Part C of an exploratory Phase 2 clinical trial of SAGE-217 in essential tremor. Top-line results from the study are expected in fourth quarter of 2017.
RXi Pharma
When RXi Pharma announced the completion of enrollment of Phase 2 trials for RXI-SCP-1502 with Samcyprone to treat cutaneous warts in September, the company said it will share study data readouts before the end of the year.
Related Link:
View Comments and Join the Discussion!
Posted-In: Biotech Education Trading Ideas General Best of Benzinga