Citron's New Short Thesis On MiMedx Group, Explained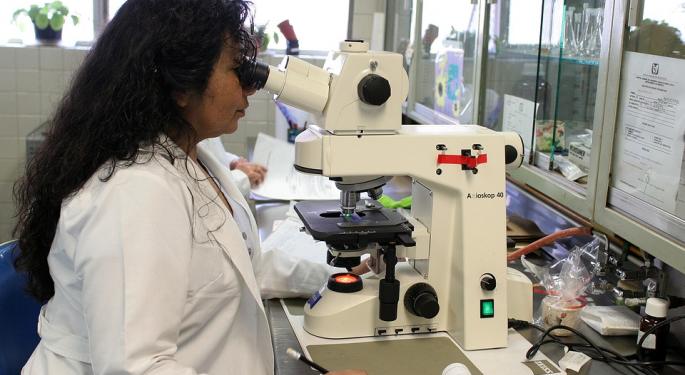 Shares of MiMedx Group Inc (NASDAQ: MDXG) fell sharply lower on heavy volume after Citron's Andrew Left released a video explaining why the stock is worth just $3 as opposed to its current price north of $11 per share.
MiMedx is "no stranger" to the controversy surrounding its medical devices, while management is showing a tendency to be "aggressive, litigious and by no means shying away from this controversy," Left said in his video. Specifically, the company may be using "undisclosed third-party distributors to circumvent anti-kickback laws or to channel stuff and juice the numbers."
Much of the already existing research into the allegations make it clear the company may be in fact guilty of these offenses, Left said. Management's response to each research report is typically the same and attributes any wrongdoing to a rogue employee.
"We are here to say we have uncovered more research to prove that these are not 'bad apples,' but rather, MiMedx has started a chain — a system — I don't care what you want to call them of distributors, physician-owned distributors, agents, wife owned distributors or companies that just sell sham fake products in order to cover up that they are holding on to MiMedx inventory."
It all comes down to "MiMedx confusing the numbers and not presenting the truth to Wall Street," he said.
Related Link: Citron Goes After Analytics Company Up 1,000% In A Month
The Proof
Advanced Dermal Sciences is a company that has never been discussed before by other research reports that took a deep dive into MiMedx alleged wrongdoings, Left went on to say. This company should be sufficient proof as to "what is wrong with MiMedx" and should immediately attract the attention of regulators and lawmakers.
Advanced Dermal was established in 2014 by Matthew Bine in the state of Georgia. At that time, he was also serving as the national director of product education for MiMedx until he left his post in 2015. Ironically enough, Advanced Dermal is registered with the U.S. Food and Drug Administration to handle two products: AmnioFix Sports Med and AmnioFix Injectable OrthoFlo which are both two products directly from MiMedx.
"According to the FDA, they are handling MiMedx products," Left said. "And we also know it's being run by someone who established it while he was at MiMedx."
Bottom line, this one example may prove that MiMedx is actively engaged with very high-ranking employees to build a network with the purpose of confusing the financials. Any employee who speaks out against this practice is subject to a "reign of terror" by management.
MiMedx's Short-Selling Commentary
MiMedx's website now includes the following paragraph:
"We have designated this space on our website to place information that will inform shareholders of the short selling activities in our stock. We will make posts to this site as necessary. However, we will not always be in a position to press release the fact that new information has been placed in this area."
At time of publication, shares of MiMedx were down 4.59 percent at $11.76.
Related Link: Citron Calls Shopify's Business 'Dirtier Than Herbalife', Values Shares At $60
View Comments and Join the Discussion!
Posted-In: Biotech News Short Sellers Short Ideas Movers Tech Trading Ideas General Best of Benzinga