The Royalty-Amassing Strategy Of Royalty Pharma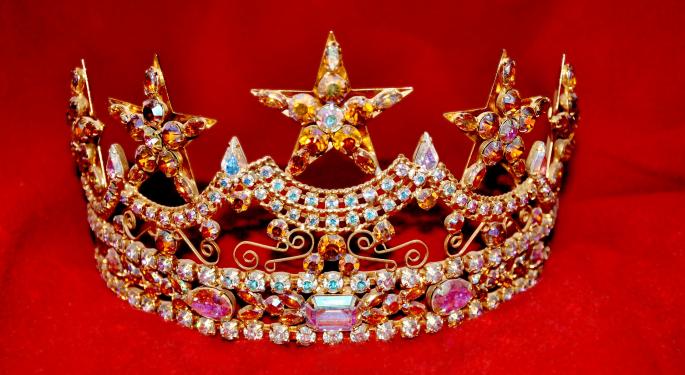 Since its 2003 inception, private equity firm Royalty Pharma has built itself not on original research and drug development but on exactly what its name suggests ━ royalties.
The company's strategy is to purchase partial rights to royalties on future sales of approved treatments or late-stage trials, which ultimately amount to between 3 and 5 percent of total sales revenue. Securing deals through low-cost debt financing, it has so far amassed a portfolio of more than 30 drugs, including seven of the U.S.'s 30 top sellers.
The assets span Merck & Co., Inc. (NYSE: MRK)'s Januvia, Pfizer Inc. (NYSE: PFE)'s Lyrica, AbbVie Inc (NYSE: ABBV)'s Humira, Biogen Inc (NASDAQ: BIIB)'s Rituxan, Vertex Pharmaceuticals Incorporated (NASDAQ: VRTX)'s Kalydeco, Perrigo Company plc Ordinary Shares (NYSE: PRGO)'s Tysabri and Johnson & Johnson (NYSE: JNJ) subsidiary Janssen Biotech, Inc.'s Remicade.
Royalty has even gone so far as to pursue hostile company takeovers to secure access to desired properties, including an unsuccessful attempt in 2013 to take Elan Corporation, later absorbed by Perrigo.
On this strategy, the company boasted revenue pops of 30 percent annually between 2005 and 2016, over which time its revenue increased from $161 million to $2.47 billion. Over the last five years, its annual growth rate has stalled to 17 percent, and it's at risk of continued deceleration.
Royalty has great exposure to the raging war on drug prices, with potential cost-lowering regulation posing huge risk to the portfolio, according to Moody's Investors Service. Its top three drugs averaged annual price hikes of 15.7 percent since 2014, and a reversal could prove deleterious.
Despite the financial risk of regulatory disruptions, Royalty remains relatively safe from the public relations messes endured by firms accused of egregious drug pricing.
"Royalty Pharma has no influence over how drugs in which it invests are priced," George Lloyd, executive vice president and general counsel, told the New York Times. "These prices are set by the marketer of the product, and we play no role in that process."
For now, it reaps the reward of a rising sector. Health Care SPDR (ETF) (NYSE: XLV) has increased 14.8 percent year-to-date and hit all-time highs late June.
Related Links:
The Latest On Drug Pricing, Healthcare Bill As Senate Takes Up Issue In Earnest
Forget Trump Or Congress, Amazon May Be The Biggest Threat To Drug Pricing
Posted-In: Janssen Biotech New York Times Royalty PharmaBiotech News Health Care Media General Best of Benzinga
View Comments and Join the Discussion!