How Altimmune Is Trying To Get Ahead Of A Potentially Fatal 'Flu Pandemic'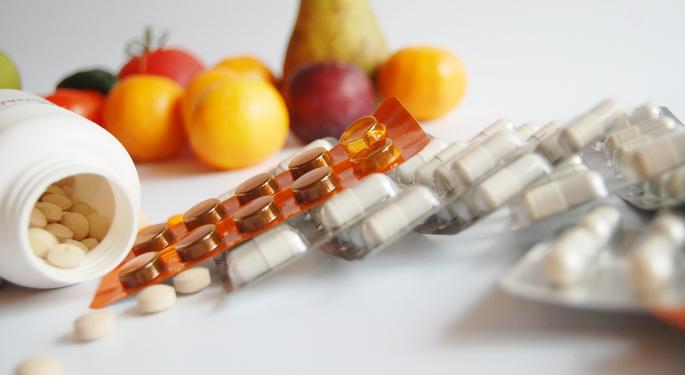 Over the next 20 to 30 years, the world will suffer a pandemic with the potential "to bring humanity to its knees," epidemiologist Larry Brilliant, M.D., told CNN in April. He was talking about new strains of influenza found in birds across the world. Yes, it's the flu — not Ebola, Zika or MERS — that could hit us the hardest.
It's not a matter of if a pandemic hits us, but when, Altimmune Inc (NASDAQ: ALT) CEO Bill Enright told Benzinga in a recent interview.
"We know that the virus continues to change, and we know that there are pretty lethal strains of flu out there that are circulating in animals," Enright said. He said the problem will really surface when the virus mutates enough to easily propagate among — or replicate in — human beings.
"With all influenzas, there is some critical moment when a virus circulating in one species of birds manages to mutate in a form that allows it to get into pigs, and then from there, to spread easily between people," Laurie Garrett, a global health journalist, told CNN.
"[But] it's human nature to avoid being consumed by hypotheticals until they are staring us squarely in the face," CNN's chief medical correspondent Sanjay Gupta, M.D., commented, pointing out this is the case with a highly fatal flu pandemic that would affect every human alive once it breaks out.
However, it's not a regular flu, the one experts are talking about. This one is a pandemic flu, meaning it reaches everyone, and most immune systems are likely not ready to fight it.
See Also: Nexeon CEO On The Brain Chip Targeting Parkinson's, Lou Gehrig's Disease And Other 'Cyborg' Technologies
The Only Hope
The only real hope for humanity is a vaccine, Gupta said, which needs its production and approval greatly sped up.
Of course, there are several other mechanisms that need to be put in place and in motion to stop a potential pandemic like this from spreading, including international cooperation and rapid quarantines for newly affected patients.
Nonetheless, "for all our high-tech isolation units, top-tier doctors and world-class scientists, the U.S. health care system is not ready for the stresses of a major pandemic ... In the event of a pandemic, even the best hospitals could rapidly run out of beds and mechanical ventilators," Bryan Walsh said in a recent Time article. Consequently, the most important resource needed is in fact a vaccine.
The problem here is that there are very few incentives for pharmaceuticals to spend years and millions of dollars developing a pandemic vaccine, only to then put it in storage until such an occurrence arises.
Working On A Real Solution
Humanity has been aware of the pandemic potential of influenza for quite some time. This should have provided humanity adequate time to prepare for it, Enright said.
"Unfortunately, [preparing for a pandemic] is an expensive endeavor and, as you mentioned, there is no real incentive for pharmaceutical companies to make something as a 'just in case,' especially when you don't know the exact strain [of flu] that is going to make the leak [to humans]," he continued.
One of the best ways to be prepared for a flu pandemic is to try and have things ready so scientists can act quickly, at least faster than the current methods allow. This is where Altimmune comes in.
As per Altimmune's technology platform, it's much easier to go from a gene sequence to a vaccine, when compared to current manufacturing processes.
How Is A Flu Vaccine Made?
Surprisingly, most flu vaccines are manufactured from chicken eggs. So, basically, pharmaceuticals have large chicken colonies laying eggs, from which they extract the virus they use to produce the vaccine.
See Also: See Also: Alternative Paths To The Public Markets: Insiders Explain Myomo's Crowdsourced IPO
Unlike most peers, Altimmune's flu vaccines are based on recombinant technology and produced in cell culture, meaning they're "isolated and grown in cultured cells of mammalian origin instead of in hens' eggs." Other flu vaccines using this method are Novartis AG (ADR) (NYSE: NVS)'s Flucelvax and Baxter International Inc (NYSE: BAX)'s Celvapan and Preflucel.
Recombinant technology and cell culture allow for a much faster transition from the genetic sequence to a vaccine; in fact, it takes about half the time than the hens' eggs process – three to four months, versus six months.
Another big advantage of Altimmune's yet-to-be-approved vaccine candidate — aimed at the seasonal flu but can be easily adapted to pandemic flus — is its route of administration. In contrast to regular vaccines, which are intramuscular, Altimmune's vaccines are intra-nasally administered. So, they're not only easier to deliver, but also act much faster than traditional flu vaccines made by GlaxoSmithKline plc (ADR) (NYSE: GSK), AstraZeneca plc (ADR) (NYSE: AZN) and Sanofi SA (ADR) (NYSE: SNY), among others.
"This is a real paradigm shift but, you might not need to have medical personnel administer our vaccines in a severe pandemic," Enright said. "I wouldn't say that this is the method that anyone would prefer, but in a pandemic situation, you have to think out of the box."
As a matter of fact, sending everyone to a doctor's office or a clinic and have them congregating opens up the potential that one of the people there is already infected, and spreads the virus among all the other patients seeking prophylaxis. Imagine if, instead, the government or the CDC could send each person a vaccine in the mail for self-administration. Of course, the infrastructure for this doesn't exist, but the idea isn't far-fetched, Enright suggested. Nonetheless, the government's resource allocation to the area has been limited to a few initiatives like Sanofi's chicken farms and certain distribution networks.
We're still far from a solution, but we seem to be moving in the right direction. The importance of funding the development of a vaccine that can rapidly respond to a flu pandemic is utmost. One of those things where most scientists agree.
Image Credit: Javier Hasse
Posted-In: AltimmuneBiotech Health Care Politics Top Stories Exclusives Interview General Best of Benzinga
View Comments and Join the Discussion!