Imprimis Challenges Mallinckrodt's Acthar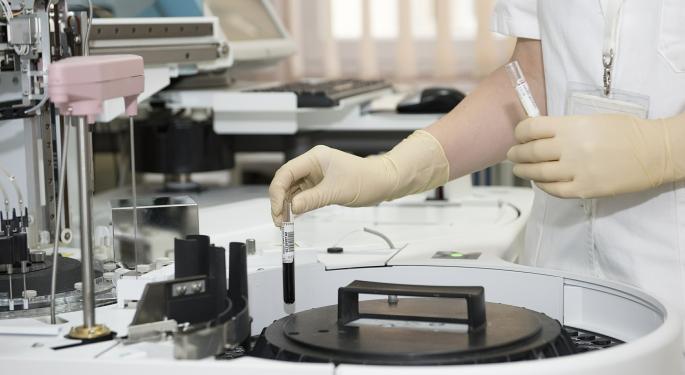 Imprimis Pharmaceuticals Inc (NASDAQ: IMMY) wants to stop egregious drug pricing issues, and Mallinckrodt PLC (NYSE: MNK) is its next target.
Imprimis announced it will pursue a lower priced alternative to Mallinckrodt's HP Acthar Gel, which grossed sales of $1.3 billion in the prior year.
"It's apparent that efforts by policymakers to lower drug costs have been in vain," Imprimis said Tuesday. "It is only when there is competition or threats of competition that drug makers make a concerted effort to cut their prices."
Imprimis has targeted other high-cost drug makers, such as Mylan (NYSE: MYL) and Turing Pharmaceuticals, in the past. Subsequently, Turing lowered Daraprim's cost from $750 per pill, while Mylan introduced a generic version of its EpiPen that's half the price of the regular EpiPen.
New Drug From Imprimis
Imprimis will plan to obtain FDA approval through a Section 505(b)(2) pathway, which allows for creation of a drug that's not new, but different in many meaningful characteristics. The Imprimis formulation, a synthetic 39 amino acid peptide chain adrenocorticotropic hormone, is undergoing a stability study for six months.
Imprimis CEO Mark Baum told Benzinga the specific ways its formulation differs is that the company doesn't use preservatives in the formulation and "is synthetically produced to provide an animal-free product." Acthar is a bovine and cow-based drug.
Whether or not this causes Mallinckrodt to drop the price of Acthar from its current $38,000 price tag remains to be seen. When asked of a price target he had in mind, Baum said he didn't have a specific price, but wants to stick by the company ethos of providing more access to patients.
Also Tuesday, Imprimis announced Q4 EPS of $(0.44) vs. $(0.53) YoY, Sales $5.7M vs. $3.5M YoY
Nothing New For Mallinckrodt
Mallinckrodt should be familiar with these types of reports.
Over the past year, the laundry list of names that have gone after the company is as impressive as it is long. The list ranges from the man who began the price gouging conversation, Martin Shkreli, along with notable short-seller Andrew Left of Citron Research.
Earlier Tuesday, Business Insider's Linette Lopez highlighted that Acthar might not be more effective than cheaper alternatives, according to an Oregon State University Study.
Posted-In: Biotech News Short Sellers Health Care FDA Top Stories Market-Moving Exclusives Exclusives Best of Benzinga
View Comments and Join the Discussion!