Another Short Thesis On Mallinckrodt Just Surfaced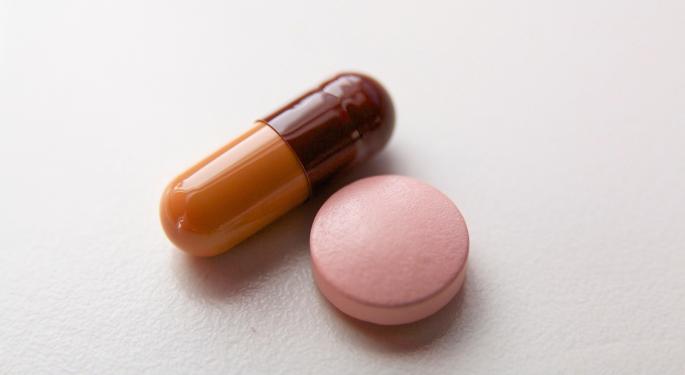 Mallinckrodt PLC (NYSE: MNK), a developer of branded and generic specialty pharmaceutical products and therapies, is a popular stock among short sellers.
Back in January, Martin Shkreli explained to Benzinga why a Federal Trade Commission lawsuit against the company is justified. Prior to that, notable short-seller Citron Research published a scathing short report against the company.
The Newest Report
On Monday, a Seeking Alpha contributor named "Agloe Capital" published a new short report against Mallinckrodt.
According to Agloe Capital, Mallinckrodt hasn't been transparent with investors. For example, the researcher uncovered evidence across various social media sites that indicates that the price of the company's Acthar therapy was raised by at least 15 percent. This contradicts the company's CEO Mark Trudeau's assertion of a 5 percent annual price hike.
"This alleged price hike is plausible because Mallinckrodt does not disclose the price or volume of Acthar," the report explained. "Mallinckrodt only discloses Acthar net sales. Increases in the net sales could be due to organic growth of Acthar, increase in the price of Acthar, or a mix of both. Because Mallinckrodt does not disclose the price of Acthar and only gives general guidance (e.g., 'price increases on Acthar have averaged in the low-single digits') investors are left to estimate organic growth. If Mallinckrodt did increase the price of Acthar more than investors believed, then their organic growth assumptions will be wrong and the whole Acthar story will need to be re-evaluated."
Update, Tuesday, 11:35 a.m. ET: Mallinckrodt Spokesperson Tells Benzinga That The List Price For Acthar Is Currently $36,382. Agloe claimed, "Publicly available posts suggest the price of Acthar was raised from $38,000 to $44,000+."
Agloe Capital also cited other irregularities involving Acthar and other notable events which may not seem like a concern on its own, such as a defunct webpage for a program which appears to still be running yet not disclosed in any SEC filings. However, given the viewpoint that management needs to be more open and transparent with investors it certainly merits an explanation from management.
Shares of Mallinckrodt appear to be unaffected by the report and were trading higher by around 2.5 percent Monday afternoon.
Posted-In: Biotech News Short Sellers Health Care Legal Movers Media General Best of Benzinga
View Comments and Join the Discussion!