Piper's Chief Technical Analyst: This Market Is Entering A New Era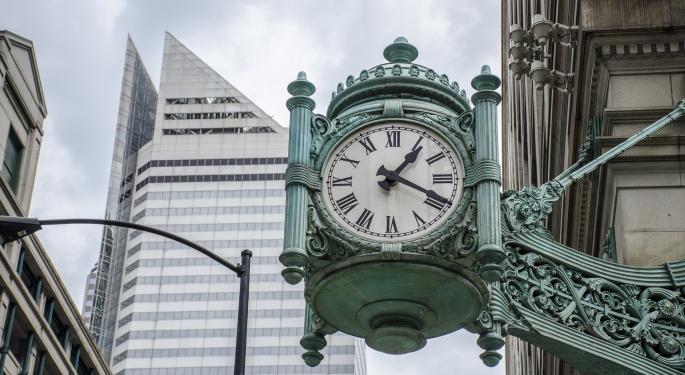 Piper Jaffray's lead technical analyst thinks the market is entering a new era, one that many investors are not ready for.
"We are entering a new era: cyclical growth," said Craig Johnson, Piper Jaffray's Managing Director and Senior Technical Research Analyst on Benzinga's PreMarket Prep. "I don't get a sense that there's a lot of investors out there that have really fully positioned into a cyclical growth type scenario."
Johnson said one of his mid-cap investors pointed out that he could buy United States Steel Corporation (NYSE: X) because it's considered a mid-cap company.
"What I think you ultimately see happen with some of these cyclical growth names, they've got maybe a little bit ahead of themselves," he said. "They might back up, but I think they're going to be quickly bought from my opinion. It's an area of the market that has not garnered a lot of attention from investors over the last handful of years, and I still think that there's some good upside."
Right now, Johnson has a 12-month target of $2,424 in the S&P 500
"We do think there will be some volatility, but I think this year the 'sell in May and go away' could actually play out as true, which hasn't happened over the last couple years," he said.
Hopeful Signs For The Era
Johnson said one indication of positive growth is the health of the financial sector.
"The financial sector — if you think back in history, have we ever really had a really big pullback or correction in the market and the financial sector has been leading the way? History suggests no," he said. "That typically is not the case, and right now, I'm excited that the financial sector is not really giving up much ground. That is the exact opposite of what happened in 2007."
And, coincidentally, investor psychology has also taken a 180 turn.
"Everybody wanted to buy stocks in mid-2007...and now they're very fearful of this market," Johnson said. "So I think you're going to see this pain trade continue to move higher."
Still, he said he expects high, single-digit returns for this year.
Natural Resources, Biotechs And Autos
Piper Jaffray is overweight in energy, basic materials and technology sectors, and it's underweight in consumer staples, utilities and media communication. Johnson noted the particularly good risk-rewards in fertilizer, chemical and steel.
"I think the market is looking to find some of those pro-growth names to really get invested in," he said. "I still like these names. I'm a buyer of these on a pullback."
While the firm is neutral in the overall health sector, Johnson sees potential in biotech and is overweight in that area.
"I am starting to notice that the names of biotech appear to be starting to make rounding bottoms in a lot of these names," he said, identifying Celgene Corporation (NASDAQ: CELG) and bluebird bio Inc (NASDAQ: BLUE) as presently attractive buys.
In the automotive industry, he said he also thinks suppliers and manufacturers — including Ford Motor Company (NYSE: F) and General Motors Company (NYSE: GM) — will perform well in the coming year.
You can hear the entire interview with Johnson at 35:05 in the clip below.
PreMarket Prep is a daily trading ideas show focused on technical analysis and early morning movers.
Listen to PreMarket Prep and chat LIVE with our hosts, guests, and other listeners every weekday morning from 8-9 ET!
Posted-In: Biotech Education Markets Trading Ideas Interview General Best of Benzinga
View Comments and Join the Discussion!