Watch The GNC Super Bowl LI Commercial The NFL Rejected Here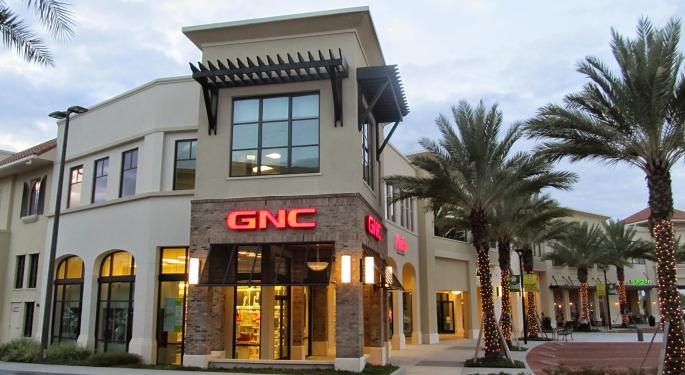 GNC Holdings Inc (NYSE: GNC) hoped to advertise its comeback story at one of the world's largest sporting events — the Super Bowl. However, the specialty retailer of health, wellness and performance products will be sitting on the sidelines as its 30-second commercial was banned from by the National Football League.
The video shows a group of people attempting to improve their lives through fitness and GNC's products can help people achieve their individual goals.
"Don't let anyone ever tell you that you can't change," the voice over in the commercial said. "That is what life is — change. It's not some magic trick, it's your will. Your thoughts become— your words— become your actions— become your reality. Change is your destiny. Now go chase it."
The commercial ended with the hashtag "#CourageToChange" followed by the GNC logo on a bottle.
What's Wrong?
As noted by ESPN (Walt Disney Co (NYSE: DIS)), GNC Holdings' commercial cannot air during the Super Bowl because the company sells at its stores two substances, synephrine and DHEA, that are actually banned by the league.
GNC's executive vice president and chief marketing and e-commerce officer Jeff Hennion told ESPN that the commercial's concept was approved, but the league expressed concern that GNC's logo would be mistaken for the automaker with an almost similar name — GMC.
The executive also pointed out that neither synerphrine nor DHEA are banned by the U.S. Food and Drug Administration.
Image Credit: By Miosotis jade (Own work) [CC BY-SA 4.0], via Wikimedia Commons
Posted-In: Biotech News Health Care Topics FDA Sports Events Media Best of Benzinga
View Comments and Join the Discussion!