The Year's Biggest Healthcare Conference Commences This Week; Here's What You Need To Know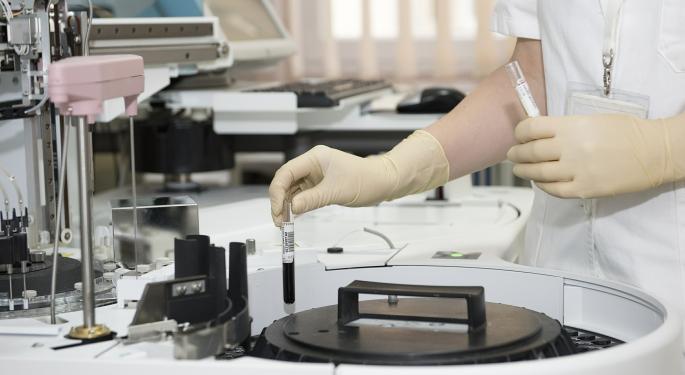 The 35th JPMorgan Chase & Co. (NYSE: JPM) Healthcare Conference gets underway on January 9 and will go on until January 13. Touted as the life science industry's largest conferences of the year, the event showcases innovations of healthcare companies, which are out to scout for their next partners or investors.
Why Attendance Matters?
The conference, one of the oldest held in San Francisco usually in the second week of January, will be attended by thousands of investors and executives from around the world. The conference provides a platform for discussing deals and partnerships. More importantly, companies see the conference as an opportunity to present their product candidates before investors and executives who are seeking an attractive opportunity.
More than the events organized at the headquarters, several parallel events such as Biotech Showcase, Medtech Showcase, RESI, etc. will draw people. Alternatively, people may also schedule one-to-one meetings with the conference attendees, who are key decision markers at their respective companies.
Major Takeaways From The 2016 Conference
Last year's conference allayed fears concerning gene therapy stemming from some botched clinical trial results. Companies such as bluebird bio Inc (NASDAQ: BLUE) and Spark Therapeutics Inc (NASDAQ: ONCE) affirmed the prospects of the therapy at the conference.
Novartis AG (ADR) (NYSE: NVS) CEO Joe Jimenez said at the conference, "Tech companies, with the digitization of healthcare, are coming in from a different angle, and it's going to be an area where we have to watch leverage and pay real attention."
The now scuttled deal between Pfizer Inc. (NYSE: PFE) and Allergan plc Ordinary Shares (NYSE: AGN) was discussed by the respective CEOs at the conference.
Express Scripts Holding Company (NASDAQ: ESRX) shares took a tumble, dropping close to 7 percent, after Anthem Inc (NYSE: ANTM)'s CEO took a shot at the former at the conference for not passing on more savings it negotiates from drug makers. Anthem threatened to ditch Express Scripts if the latter could not deliver $3 billion more per year in cost savings on drugs.
What to Watch For In 2017
Celgene Corporation (NASDAQ: CELG), which usually kickstarts the conference, will present a business update in addition to unaudited 2016 financial results and an updated financial outlook at 10:30 a.m. ET on January 9.
Merck & Co., Inc. (NYSE: MRK)'s CEO Kenneth Frazier and Dr. Roger Perlmutter, president, Merck Research Laboratories, are scheduled to participate at 4:00 p.m. PST (7:00 p.m. EST) on January 9.
Alexion Pharmaceuticals, Inc. (NASDAQ: ALXN) will present at 8:00 a.m. PT (11:00 a.m. ET) on January 9. Immediately following the presentation, the company will webcast the Q&A breakout session at 8:30 a.m. PT (11:30 a.m. ET).
Walgreens Boots Alliance Inc (NASDAQ: WBA) Executive Vice Chairman and CEO Stefano Pessina, and Co-Chief Operating Officer Alex Gourlay scheduled to appear at 10:30 a.m. PT (1:30 p.m. ET) on January 11.
Pfizer Inc. has scheduled a discussion with Albert Bourla, group president, Pfizer Innovative Health; Frank D'Amelio, executive vice president, business operations, and chief financial officer; and Mikael Dolsten, president, worldwide research and development at 10:30 PT, January 10.
Sarepta Therapeutics Inc (NASDAQ: SRPT) CEO Edward Kaye is scheduled to present at 7:30 a.m. PT (10:30 a.m. ET) on January 10. The company's lead drug candidate Eteplirsen to treat Duchenne Muscular Dystrophy (DMD) in patients who have a confirmed mutation of the DMD gene received accelerated approval in September last.
Gilead Sciences, Inc.'s (NASDAQ: GILD) President and Chief Executive Officer John Milligan, will provide an overview of the company at the conference at 10:30 a.m. PT (1:30 p.m. ET) on January 9.
View Comments and Join the Discussion!
Posted-In: Biotech News Education Health Care Previews Events Movers Trading Ideas Best of Benzinga