Breaking Down The Crowded Novel Ovarian Cancer Treatment Space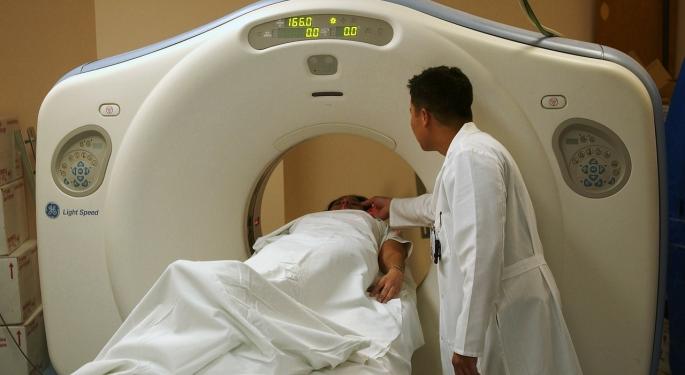 The incidence of ovarian cancer is supposed to be sporadic, with just about 3 percent of cancers among women said to originate from the ovaries. However, it is considered more lethal than any other cancer of female reproductive system.
Clovis' Slice Of Luck
So when the FDA granted accelerated approval for Clovis Oncology Inc (NASDAQ: CLVS)'s ovarian cancer treatment Rubraca on Monday, it sounded like a breakthrough development. The approval came through well ahead of the PDUFA date of February 23. Promptly, the announcement triggered some strong movement in the stock.
PARP: The New Mantra In Ovarian Cancer Treatment
Rubraca is supposed to be a PARP inhibitor used to treat advanced ovarian cancer in patients who have been treated with two or more chemotherapies and have somatic BRCA mutations. Estimates suggest that 39 percent of women who inherit a harmful BRCA1 or 11–17 percent of women who inherit a harmful BRCA 2 mutation will develop ovarian cancer by the age of 70 years.
The company's CEO Patrick Mahaffy revealed on the call that the therapy's list price would be $6,870 for a 15-day supply.
Taking On AstraZeneca's Lynparza
Rubraca is expected to pose a challenge AstraZeneca plc (ADR) (NYSE: AZN)'s Lynparza, which won the FDA's accelerated approval in December 2014 following positive results from a mid-phase trial. Subsequently, to establish the credentials, the company has released positive results from a late-stage trial. Lynparza costs about $13,000 for a month supply. In the third quarter, it fetched the company $58 million in revenues.
Race Heats Up
Meanwhile, Clovis may have to contend with a few others, which have competing PARP inhibitors. TESARO Inc (NASDAQ: TSRO)'s Niraparib and Pfizer Inc. (NYSE: PFE)'s Talazoparib are among the PARP inhibitors currently in the works. Pfizer acquired this molecule when it bought Medivation Inc (NASDAQ: MDVN).
Tesaro Gets Priority Review Status
Tesaro announced on Tuesday that the FDA has accorded priority review status for its Niraparib. This keeps the company on track to get FDA approval by June 30, 2017, without having to go through an advisory committee meeting.
The FDA premised the move on data from a late-stage study, which was a 553-person, double-blinded, placebo-controlled study. The results from the study released in June showed a progression free survival of 21 months for Niraparib compared to 5.5 months for the control arm. The progression free survival period in case of BRCA mutant patients was 9.3 months compared to 3.9 months for the control arm.
When Clovis presents the results of its Phase III trials by the middle of the next year, Tesaro might have completed all the formalities and secured the nod from the FDA. Niraparib's efficacy in non-germline BRCA mutant patients could broaden its target audience than other PARP inhibitors and it could also be used early in the treatment process than others.
At the time of writing, Tesaro was surging up 5.78 percent at $134.59 and Clovis was adding 3.29 percent to $41.81 on top of the 8.8 percent gains recorded on Monday.
View Comments and Join the Discussion!
Posted-In: Biotech News Education Health Care FDA Movers Trading Ideas General Best of Benzinga