Imprimis CEO Talks Phenomenal Quarter: 'Shocking' Statistics, Simplification And A Trifecta For Success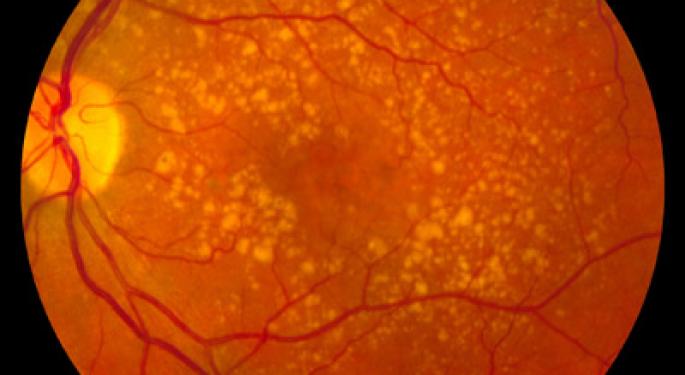 Imprimis Pharmaceuticals Inc (NASDAQ: IMMY) is a San Diego-based small-cap pharmaceutical company that specializes in the ophthalmology space.
The company is coming off an impressive 81 percent year-over-year increase in revenues in its most recent quarter and clocked nearly a 20 percent sequential increase in a historically slow third quarter.
"We have a great ophthalmology business. We have 1,200 customers and growing, so we want to utilize our ophthalmology franchise. We have a formulation for glaucoma, and it is a huge market. Right now, patients with glaucoma take multiple, multiple bottles of drops every day, and we are going to simplify that with a lower cost, simpler alternative," said CEO Mark Baum in an exclusive interview with Benzinga.
Competition Within The Space?
The company is committed to bringing down healthcare costs, and that has understandably ruffled some competition in the industry. Baum highlighted a notable disease that is accounting for a disproportionate amount of healthcare costs.
"This is a shocking statistic, but it's true. For one disease of the eye called wet age-related macular degeneration, it's called wet AMD, there are two FDA approved drugs, Lucentis and Eylea.
"Those two drugs collectively only have about 40 percent market share, but the cost to Medicare part B for those two drugs, it makes up about 12 percent of all Medicare part B drug payments, 40 percent market share, one condition, for these two drugs.
"The drug that has 60 percent of the market is a compounded drug, compounded Avastin. So, we are going to begin to offer that as well to serve that market. It's all consistent with our commitment to lower costs and to create great clinical outcomes for physicians," added Baum.
Beyond Ophthalmology: Trifecta For Success
The company is also entering the urology space, and has dermatology and integrative medicine segments as well. Baum was extremely confident about the ability to innovate moving forward and enthusiastic about the future trajectory of the company.
"When I talk to our senior management team about our business, there are three things I always talk about: technology, profits and market share," Baum explained.
"Technology meaning you have to have the best products. Profits come from an efficient cost structure and expense structure, and then market share, which is customer service, commercialization, sales and marketing," Baum elaborated. "If we are successful in those three core areas — technology, profits and market share — we are going to produce a lot of value to shareholder."
Image Credit: Intermediate age related macular degeneration. National Eye Institute, National Institutes of Health [Public domain], via Wikimedia Commons
View Comments and Join the Discussion!
Posted-In: Avastin EYLEA LucentisBiotech Health Care Top Stories Interview General Best of Benzinga