5-Month Timeline: A Look Back At Medivation's Takeover Story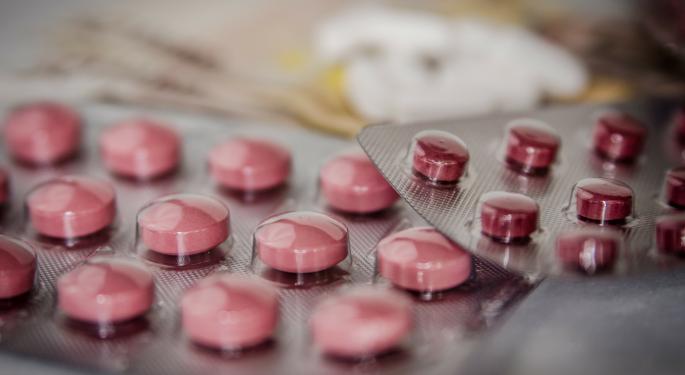 Pfizer Inc. (NYSE: PFE) confirmed Monday it has entered into an agreement to acquire Medivation Inc (NASDAQ: MDVN) for $81.50 a share. The announcement puts an end to months of speculation.
Sanofi SA (ADR) (NYSE: SNY) announced in late April it sent Medivation's Board of Directors an offer to acquire the company for $52.50 per share. Sanofi argued the acquisition would create a "compelling strategic and financial opportunity to drive significant value for the respective companies' shareholders, employees, patients and caregivers."
Sanofi's offer was rejected by Medivation's board in a public letter under the basis that the deal undervalues the company's outlook and pipeline.
Related Link: A Look At All Of Pfizer's Acquisitions Over The Past 2 Years
Sanofi responded in a letter and argued that if it wasn't for its offer, Medivation's stock would be trading in the $30 range. The letter added that an acquisition of Medivation is a "priority for Sanofi and if Medivation is "not prepared to engage with us, we have no choice but to go directly to your shareholders."
Naturally, Medivation rejected the letter and reiterated its position that a $52.50 per share offer represent an inadequate proposal.
Some among Wall Street appeared to be on Medivation's side. Citi's Yigal Nochomovitz raised his take-out range estimate for Medivation's stock to $68-$78 to reflect the full value of its Xtandi drug.
On May 10, Medivation was shopping itself to potential buyers and has agreed to open its books to Pfizer, among other potential bidders. However, Sanofi attempted to go hostile with its bid and prepared a list of nominees to replace Medivation's board.
Naturally, Medivation urged its shareholders to reject Sanofi's attempt to replace its board.
On June 8, Sanofi released a presentation of its proposed acquisition of Medivation.
Medivation responded in a letter to shareholders on June 23 that the presentation continued various misleading claims.
On July 5, Medivation announced it entered into "confidentiality agreements with a number of parties that have expressed interest in exploring a potential transaction and demonstrated that interest to the Board of Directors' satisfaction."
On July 21, rumors of a potential Pfizer bid surfaced yet again.
On August 11, market chatter that the sales process entered into its final stages surfaced as well, marking the final unconfirmed report of the M&A transaction until Pfizer's official announcement.
Posted-In: Medivation Medivation M&A Medivation PfizerBiotech News M&A Movers General Best of Benzinga
View Comments and Join the Discussion!