Exclusive: Cytosorbents CEO On How Its Blood Purification Technology Can Change Healthcare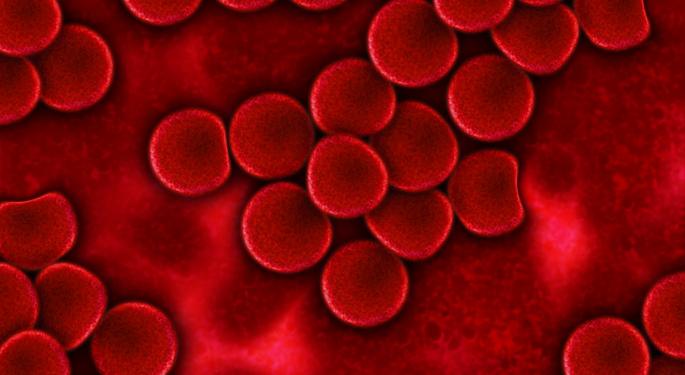 Cytosorbents Corp (NASDAQ: CTSO) is a critical care focused immunotherapy company that focuses on the commercializing its main product, CytoSorb - a blood purification technology which focuses on preventing or treating multiple organ failures.
Benzinga had the opportunity to chat with the company's senior leadership team, including its CEO, Phillip Chan, MD, PhD.
Chan provided a brief overview of the CytoSorb product and said it works with a standard blood pump, hemodialysis machines or heart-lung machines that are standard equipment in nearly every hospital worldwide.
"It's really a plug and play cartridge where basically you take blood out of the body, you pump it through this cartridge, the cartridge extracts the inflammatory toxins from blood, and that purified blood is then re-circulated back into the body over and over again to the point where in 24 hours we can treat your entire blood volume 70 times or more," Chan explained.
CytoSorb is approved for use in the European Union and has distribution channels in 37 countries around the world. Chan said his product has been used in more than 14,000 cases.
Clients
Chan expanded and said the company's revenue model consists of selling direct in countries such as Germany, Austria and Switzerland and the rest of the world is targeted through distributors or strategic partners. Some of the company's partners include Fresenius Medical Care, the largest dialysis company in the world and Biocon, the largest bio-pharmaceutical company in India.
CytoSorb is also sold across the Middle East and management is targeting an expansion to Canada and most of the countries in the European Union.
Related Link: Exclusive: Sodastream CEO Talks Keurig, Beer Bar, And Strength In Europe
Financing Needs
Kathleen Bloch, Cytosorbents' Chief Financial Officer, discussed the company's financing needs and recent action it has taken.
On June 30, the company completed a $10 million debt financing deal and took out a $5 million term loan at a rate of around 10 percent.
Bloch went on to point out that that the company is on track to break even as its sales have been increasing and a 68 percent gross margin rate in the second quarter certainly helps as well. She went on to say the company could achieve break even profits at an annualized sales rate of $18 to $20 million.
She added that the company's cash burn of $2 million a quarter "should go down" especially if sales continue growing at the rate it has at an compounded annualized growth rate of 145 percent over the past four years.
Where Management Can Improve
Chan said a top priority of the company, and an area where it needs to a "better job" is "getting the story out there to the marketplace." He added that the company's story is "very compelling," especially as a medical device company that could achieve break even and profitability in a "very short period of time."
"We are working very hard to try to achieve that goal of greater market awareness for both retail as well as institutional investors," he said. "It's not just potentially a great business that will hopefully make shareholders and employees money, but really to help patients survive throughout the world and really change the practice of medicine worldwide."
Posted-In: CytoSorb CytosorbentsBiotech Health Care Top Stories Exclusives Interview General Best of Benzinga
View Comments and Join the Discussion!