Here's Why You Should Watch For Movement In Lipocine Tomorrow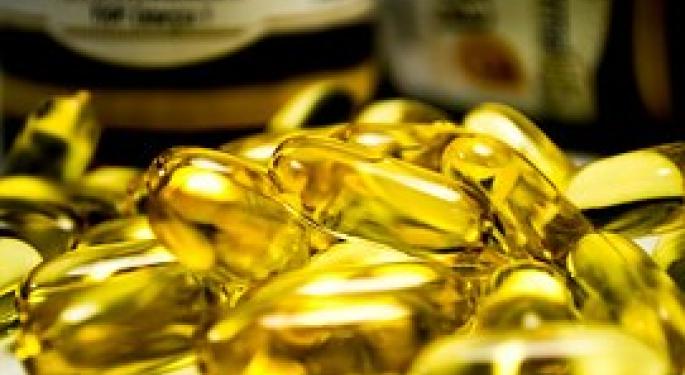 Traders interested in biotech news should watch out for headlines tomorrow out of Lipocine Inc (NASDAQ: LPCN).
Lipocine has been developing a new treatment for hypogonadism, a disease causing a lack of endogenous testosterone. In anticipation of the drug LPCN-1021 nearing its PDUFA date, an expert will be discussing the market potential of this new testosterone-deficiency treatment with Slingshot Insights at 12:30 p.m. ET.
Why You Should Care
In March 2015, the FDA set new guidelines regarding treatment of low testosterone, which stated that men experiencing low testosterone levels due to natural aging should not receive treatment. The main form of treatment for male hypogonadism is simply hormone replacement, and Lipocine's LPCN-1021 met its Phase 3 trial endpoint with over 75 percent of subjects within the age-appropriate average levels of testosterone. The PDUFA date for LPCN-1021, the FDA's deadline to approve the drug, is June 28.
What Will Be Discussed
The expert interview will explore the market potential for LPCN-1021, looking into the scope of patients eligible for this treatment, and how it compares to conventional treatments for hypogonadism. The information regarding the target patient population and which patients are suitable for the label could cause some volatility in the stock.
The expert, a researcher who has been studying the relationship between sex hormones and heart disease and has led the investigation of new options for testosterone replacement therapies, will discuss the scope and demand for treatment of this issue.
Slingshot Insights brings investors together with experts on various subjects. To sign up for the call, propose new ones, or access their library, click here.
Posted-In: Slingshot InsightsBiotech News Previews Trading Ideas General
View Comments and Join the Discussion!