3 Biotech Companies Insiders Keep Buying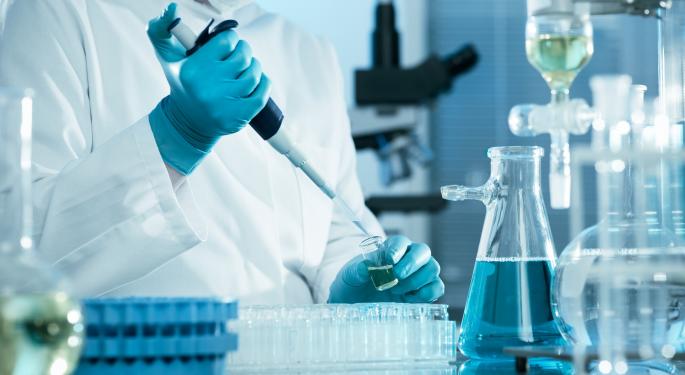 Insiders continue to snap up seeming bargains, even with the markets on the rise.
Three biotech companies saw notable insider purchases recently.
Strong insider buying is often considered a positive sign for investors, particularly during volatile periods.
While the markets may be up from their lows in February and near breakeven for the year to date, it hasn't stopped insiders from taking advantage of seeming bargains to bolster their positions. This is even true in industries that have had a rough time of late, such as biotechnology. It is a further sign that some see good things ahead.
Conventional wisdom says insiders and 10 percent owners really only buy shares of a company for one reason – they believe the stock price will rise and they want to profit from it. Companies as diverse as struggling retailers J C Penney Company Inc (NYSE: JCP) and Sears Holdings Corp (NASDAQ: SHLD), regional bank Huntington Bancshares Incorporated (NASDAQ: HBAN) (NASDAQ: HBANP) and consumer products maker Newell Rubbermaid Inc. (NYSE: NWL) have seen insiders come to the buy window in a big way, but here we focus on three biotech companies with repeat buys.
OvaScience
The chief executive officer recently scooped up a more than 162,000 shares of OvaScience Inc (NASDAQ: OVAS) in two transactions, at share prices of $7.50 and $8.05, respectively. That cost him more than $1.23 million. The stock has lost about 83 percent of its value in the past year.
The market cap of this global company focused on developing fertility treatments now is only about $200 million. The share price is down more than 23 percent since the beginning of the year to the close at $7.47 on Wednesday. The Nasdaq was down less than 5 percent in that time.
Related Link: Fitbit, Coca-Cola Lead List Of Most Notable Insider Trades Of Past Week
Opko Health
The chairman continues to buy batches of shares periodically, as he has done for well more than a year. In the past week, he added more than 53,000 Opko Health Inc. (NYSE: OPK) shares, while the chief technology officer bought 6,000 shares. At between $9.82 and $10.21 per share, those purchases totaled more than $592,000.
This Miami-based healthcare company has a market cap near $5.6 billion, and it recently posted a positive earnings surprise. Note that short interest is more than 20 percent of the total float. Shares closed most recently at $10.23, up less than 2 percent year to date.
Seattle Genetics
A director added almost 507,000 shares to his stake in this biotech company. At between $32.03 and $33.10 per share, the total for the purchases came to about $22.55 million. Note that this same director also bought $9.3 million worth of shares earlier in the month, and his stake is now over 37.4 million shares.
Seattle Genetics, Inc. (NASDAQ: SGEN) has a $4.4 million market cap. The stock closed Tuesday at $32.52 a share, after rising more than 18 percent from the 52-week low in February. Since the first of the year, however, shares are still down more than 27 percent.
Disclosure: At the time of this writing, the author had no position in the mentioned equities.
Image Credit: Public Domain
View Comments and Join the Discussion!
Posted-In: Opko HealthBiotech Long Ideas News Insider Trades Markets Trading Ideas General Best of Benzinga