Volatile Market Flatlines Biotech IPOs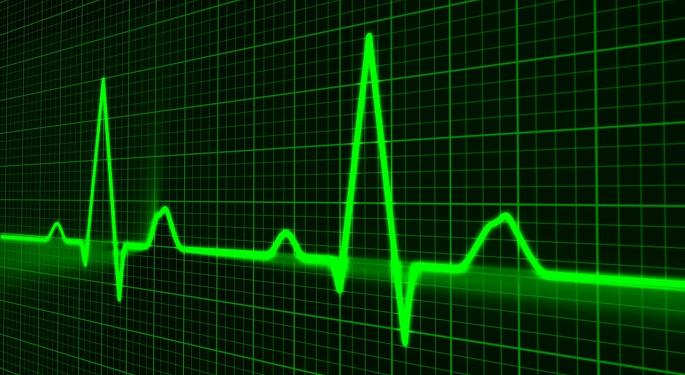 The weak IPO market in the second half of 2015 continued into the early months of 2016, as several issues ran afoul of a volatile market and macro pressure. Several biotech IPOs were dead on arrival, and a waste management firm delayed its IPO due to "unfavorable market conditions."
IPOs are running into a brick wall of historic market volatility, according to analysts who spoke to Benzinga.
"For most new issues to perform well we need a flat to stable up market. this market character we are in has sent panic and negative interest in the IPO markets. I see a continued negativity to IPOs and overall stock and commodity oil sectors for the coming months," said a syndicate trader who requested anonymity.
"Market timing is essential. It's is the main issue [with IPOs]," another anonymous trader commented.
Related Link: This Biotech ETF Is Setting A Blistering Pace
A Look At A Few Names
Shares of biotech firms Editas Medicine Inc (NASDAQ: EDIT), AveXis Inc (NASDAQ: AVXS), Axovant Sciences Ltd (NYSE: AXON), Proteostasis Therapeutics Inc (NASDAQ: PTI) and Beigene Ltd (ADR) (NASDAQ: BGNE) all tanked after issuing within the past few weeks. Avexis and Axovant managed to claw their way back to prices above open, but the other firms all lost at least 10 percent of issue price by late Friday morning.
Genome editors Editas opened February 4 at $18.20 and rose to $18.70 that morning before beginning a general decline that culminated in a crash February 9, sinking the stock as low as $14.35. The company has made a modest comeback, spiking Friday morning and settling down at $16.15 at press time.
Gene therapy firm Avexis shares debuted Thursday at $17.25 a share, then saw a roller coaster of crashes and rallies throughout Thursday that saw it sit at $17.77 Friday morning.
Neurological treatment distributor Axovant has had a quieter time, with major dips at its $9.32 February 10 open and again at open on Thursday with steady growth in between. The stock was trending down Friday morning, but better than it opened at $10.12.
Molecular therapy developer Proteostasis plummeted almost immediately from a $7.88 opening to as low as $5.40 during its Thursday issue, rallying slightly after lunchtime dips to settle at $6.08 at time of writing.
Oncology drug maker Beigene opened February 4 at $28.32, reaching a high of $35.50 the afternoon of February 5. A February 9 tumble started a week of trouble for the stock, which had lost nearly 20 percent of its value and sat at $23.45 late Friday morning.
Waste management company Advanced Disposal announced it would delay its IPO February 1, noting "unfavorable market conditions."
Image Credit: Public Domain
View Comments and Join the Discussion!
Posted-In: Biotech News IPOs Economics Markets Trading Ideas Interview General Best of Benzinga