This Week Is Paramount For Biotech Stocks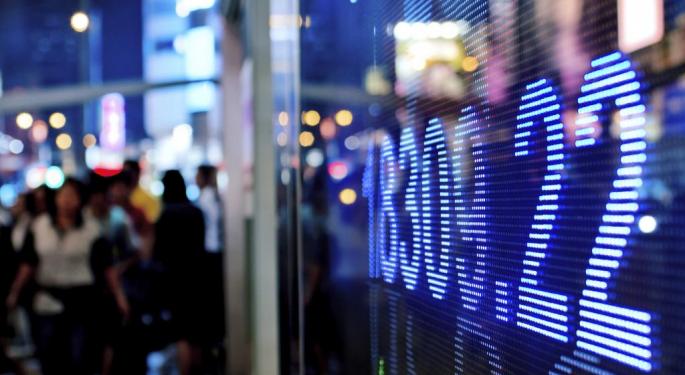 The Biotechnology sector has been wracked with uncertainty over the past year as market turmoil has weighed on the industry as a whole. Many investors have become skeptical of the industry's future and whether or not it can continue to produce gains of around 7 percent as it has done over the past four years.
This week the JP Morgan Healthcare Conference will give traders a peak into biotech companies' future plans and provide some insight into whether or not investors should jump on board in 2016.
Overvalued
One of the main concerns for traders is whether or not biotech stocks are overvalued. Federal Reserve Chair Janet Yellen warned in 2014 that valuations were ballooning and many point to the NASDAQ Biotechnology Index's 20 percent rise since Yellen's comments as evidence that biotech stocks are due for a comedown.
Some worry that the outcome of this week's conference will spark a selloff as biotechs fall out of favor in the market, however others are more bullish on the sector, saying that fears are overdone.
The Cream Of The Crop
While most agree that the sector is unlikely to continue delivering the returns seen over the past four years, many believe that smart investment choices can still yield significant gains.
Companies that supply immunotherapy treatments for cancer have been popular picks among analysts, with many recommending companies like Juno Therapeutics (NASDAQ: JUNO), ZIOPHARM Oncology (NASDAQ: ZIOP) and Bellicum Pharmaceuticals (NASDAQ: BLCM).
Others are looking to beaten down stocks like Biogen Inc. (NASDAQ: BIIB), which has fallen 27.73 percent over the past six months due to downsizing and reorganization.
Now, with several promising treatments in the pipeline, some analysts believe the company could be a good opportunity to make money within the space in the coming year.
View Comments and Join the Discussion!
Posted-In: Biotech News Previews Events Top Stories Markets Trading Ideas General Best of Benzinga