Biotechs Among Stocks That Insiders Have Been Buying Lately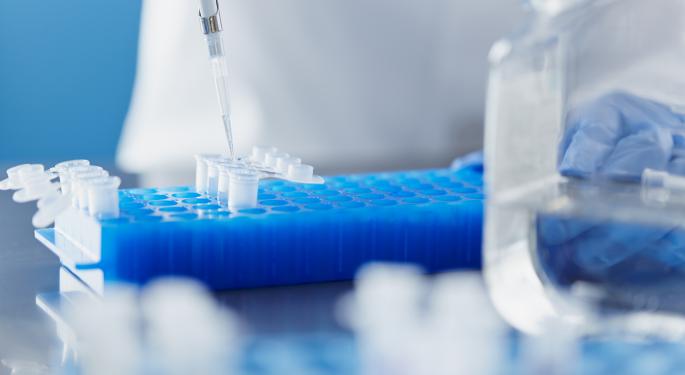 Insiders activity is beginning to rise, following third-quarter reports.
Recent insider buying includes the two beaten-down biotechs.
Strong insider buying is often considered a positive sign for investors.
As investors start to look ahead to the end of the year, and windows for insiders to buy and sell begin to open again after third-quarter earnings reports, insider activity not surprisingly is on the rise again, even in beaten-down segments like biotech.
Conventional wisdom says that insiders and 10 percent owners really only buy shares of a company for one reason -- they believe the stock price will rise and they want to profit from it. It should be no surprise that executives, directors and others are beginning to position themselves for the final stretch of 2015,and likely will continue to take advantage of any weakness they see.
Actuant
The chief financial officer and three other executive vice presidents together purchased more than 72,000 Actuant Corporation (NYSE: ATU) shares recently. At between $21.14 and $21.98 per share, that totaled around $1.55 million. Earlier in the month, Barron's called shares "dramatically undervalued."
The market capitalization of this industrial products and systems maker is about $1.4 billion and the dividend yield is about 0.2 percent. Shares dropped to a multi-year low at the end of September but have bounced back strongly, up almost 30 percent since then. The stock closed last Friday at $22.80, above the transaction price of the purchases.
See also: Why Apple's Tim Cook Is No Longer In Front Of Wall Street's Warpath
Biogen
In October, a director bought about $86.0 million worth of Biogen Inc (NASDAQ: BIIB) in two batches, totaling 310,000 shares, between $276.77 and $277.80 apiece. A recent earnings beat with raised guidance helped to offset news of poor results from a Phase 3 study.
This $64.7 million market cap biotech company is focused on therapies for the treatment of neurological, autoimmune and hematologic disorders. Its share price is up more than 14 percent since hitting a 52-week low in mid-October. The stock closed last Friday's session at $290.51.
Opko Health
The chairman continues to buy batches of shares periodically, as he has done for more than a year. At the end of the month he added another 50,000 Opko Health Inc. (NYSE: OPK) shares at prices between $9.42 and $9.46. That cost him almost $472,000. JP Morgan initiated coverage of Opko with an Overweight rating in mid-October.
This Miami-based healthcare company has a market cap near $5.1 billion. Note that short interest is more than 19 percent of the float. Shares ended trading on Friday at $9.45, after rising more than 12 percent in the past month.
PacWest Bancorp
The chief financial officer picked up 2,400 additional PacWest Bancorp (NASDAQ: PACW) shares last week at $44.75 per share. The total for that transaction came to more than $107,000, and it followed two buys of the same size earlier in the month.
This Los Angeles-based bank holding company has a market cap near $5.4 billion, and it has a dividend yield of about 4.4 percent. Shares have gained more than 5 percent in the past month, though that compares to a gain of more than 8 percent for the S&P 500. The stock closed on Friday at $45.04.
See also: Carl Icahn And John Paulson Want AIG To Split Up; Directors Reportedly Discussing A Spinoff
Pentair
Trian Fund Management recently acquired a block of Pentair plc. (NYSE: PNR) shares at $55.58 apiece. The total for those 265,000 shares was almost $14.73 million. Nelson Peltz has pushed Pentair to to expand its board to include a director from Trian Partners.
Pentair's market cap is about $10.1 billion, and its shareholders enjoy a dividend yield of about 2.3 percent. The share price dropped to a multi-year low in early October but since then it is up more than 7 percent. The stock ended last week at $55.92.
At the time of this writing, the author had no position in the mentioned equities.
Keep up with all the latest breaking news and trading ideas by following Benzinga on Twitter.
View Comments and Join the Discussion!
Posted-In: actuant Biogen Opko Health PacWestBiotech News Insider Trades General Best of Benzinga