Depomed Validates Horizon Pharma Rejection Offer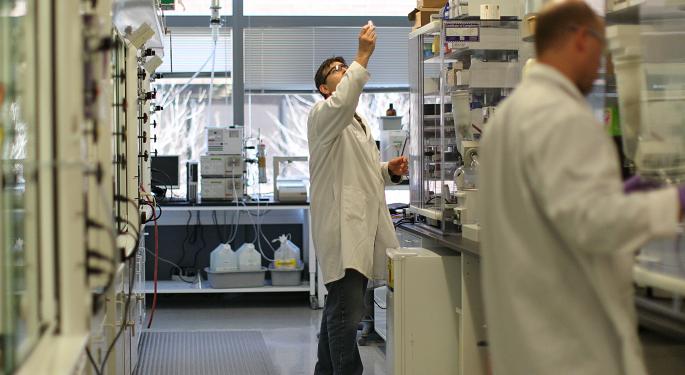 The buzz phrase "specialty pharmacies" -- much like "drug pricing" a few weeks ago -- spread through the biotech world as Citron Research came out Wednesday with a short thesis on Valeant Pharmaceuticals Intl Inc (NASDAQ: VRX). Using investigative research obtained by Southern Investigative Reporting Foundation's Roddy Boyd, Citron pummeled Valeant for its reporting practices and subsequent ownership in Philidor Rx and R&O Pharmacy.
Following this report, Depomed Inc (NASDAQ: DEPO) issued a press release Thursday morning stating that Horizon Pharma PLC (NASDAQ: HZNP)'s business model, which shares similarities to that of Valeant, confirmed their worries when Horizon attempted to take over the company.
Related Link: Valeant Denies Citron's 'Erroneous' Report; Analysts Also Cast Doubt
Horizon Pharma issued a bid for Depomed shares at $29.25 per share on July 7, a 42 percent premium to what shares had been trading at the previous day. Depomed officially rejected the offer on September 11, citing Horizon business practices as a warning for shareholders. Given further explanation, the company said the board of directors had "reservations" about Horizon's business model and strategy. They subsequently noted this model had the potential to lead to significant volatility in Horizon stock price.
Now What?
Following recent media coverage of controversial biotech topics, including aggressive drug pricing and specialty pharmacies, Depomed felt that serious concerns they had regarding Horizon Pharma came to light. Depomed informed shareholders on September 14 that, "We believe the frequency and magnitude of Horizon's price increases are unsustainable."
Continuing to delve into Horizon company practices, Depomed said that unlike Horizon, less than 2 percent of Depomed sales come from specialty pharmacies, excluding its cancer pain drug Lazanda.
Shares of Horizon Pharma and Valeant Pharmaceuticals traded in close sympathy after the Citron report was released. Horizon Pharma shares recently traded at $13.56, down 8.6 percent. After closing lower by 19 percent, Valeant shares were recently down another 15 percent at $100.
Posted-In: PhilidorBiotech Short Sellers Health Care Intraday Update Movers General
View Comments and Join the Discussion!