The Coming Drug-Patent Cliff Is Pushing This Portfolio Up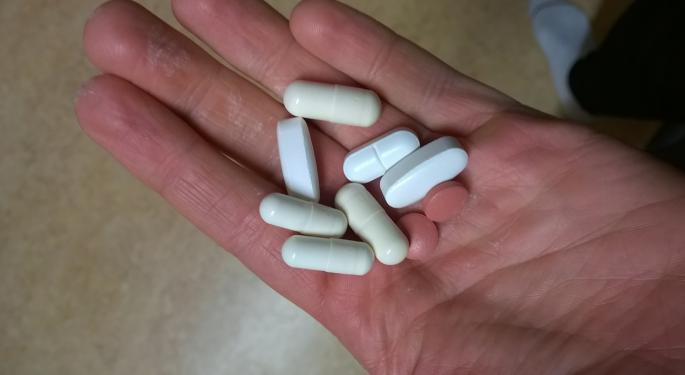 Big Pharma is on the verge of a big change. A patent cliff seems to be around the corner, and generic drug makers are bracing themselves to grab their share.
According to Motif Investing, "Branded drugs with sales of $86 billion would lose patent protection during 2013 to 2017 [...] Generic drugs, once available, are typically 30 percent to 80 percent cheaper than the brand names, and can capture 80 percent of the market within the first year."
This means that, over the next few years, the generic drug industry will face unprecedented growth opportunities. Below is a quick look at an equity portfolio that allocates assets to companies that manufacture generic drugs and thus stand to benefit from the above-mentioned trend over the years to come.
The Drug-Patent Cliffs Motif
Motif Investing constantly looks for "trends, ideas and world events that could create an investment opportunity," and then picks 10 to 30 related stocks to build portfolios around, weighing them based on their exposure to the coinciding idea, event or trend.
Related Link: KemPharm Targets Skyrocket At Research Firms After Positive pK Study
The Drug-Patent Cliffs motif, which allocates 67.1 percent of its assets to generic drugs manufacturers, 30.1 percent of assets to big pharma stocks and 2.9 percent to companies that make biosimilars, has managed to comfortably outperform the S&P 500 over the past year, having returned 34.4 percent.

Source: Motif Investing
The motif comprises 18 stocks in three segments:
67.1 percent: Generic Drugs (up 24.2 percent over the past year)
30.1 percent: Big Pharma (up 30.6 percent over the past year)
22.7 percent: Teva Pharmaceutical Industries Ltd (ADR) (NYSE: TEVA)
7.3 percent: Abbott Laboratories (NYSE: ABT)
2.9 percent: Biosimilars (up 108.7 percent over the past year)
1.0 percent: Pfenex Inc (NYSE: PFNX)
1.0 percent: Momenta Pharmaceuticals, Inc. (NASDAQ: MNTA)
0.9 percent: Coherus Biosciences Inc (NASDAQ: CHRS)
Image Credit: Public Domain
View Comments and Join the Discussion!
Posted-In: Motif Investing S&P 500Biotech Long Ideas Health Care Movers Trading Ideas General