These 5 Stocks Have More Than Doubled In 2015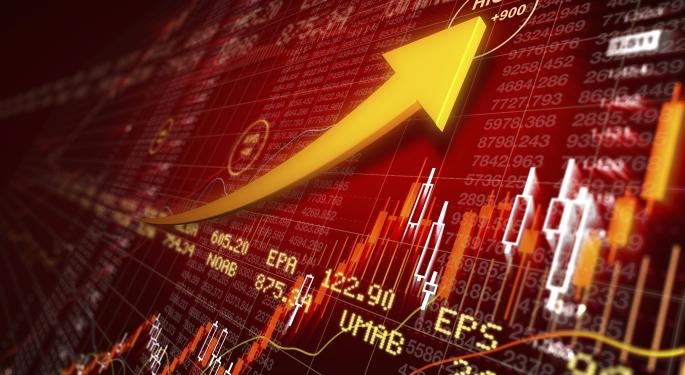 The stock market has continued its six-year march higher so far in 2015, as the S&P 500 climbed about 0.4 percent to new all-time highs in the first quarter. However, investors in these five names have seen their holdings more than double year-to-date.
1. Nymox Pharmaceutical Corporation (NASDAQ: NYMX)
Shares of Nymox recently spiked on news that the company would continue to analyze Phase 3 data on NX-1207 as a treatment for prostate enlargement. Although traders that bought in at the beginning of 2015 are now up more than 330 percent year-to-date, the stock fell more than 80 percent in one trading day back in November when it reported that two Phase 3 studies of NX-1207 had failed to produce the desired results.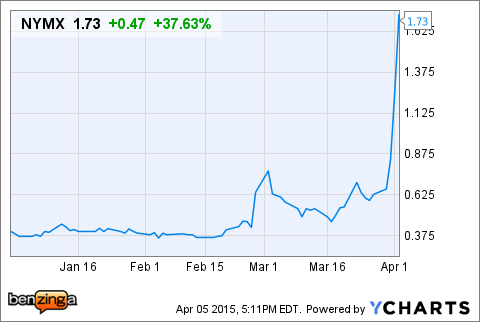 2. Amarin Corporation plc (ADR) (NASDAQ: AMRN)
Amarin shares recently spiked by more than 25 percent in one day on an upgrade by H.C. Wainwright analysts. Analysts believe that the company's decision to continue operating at a steep loss in order to fund its REDUCE-IT cardiovascular study is a good long-term decision. It has certainly been a good short-term decision for shareholders so far in 2015, as the stock is up more than 140 percent so far this year.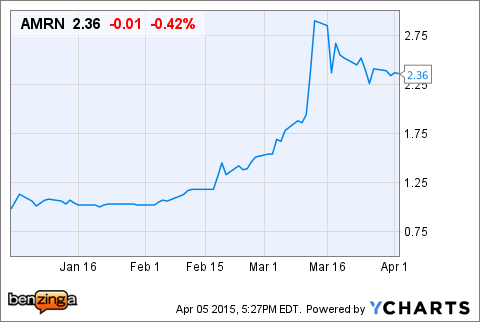 3. Esperion Therapeutics Inc (NASDAQ: ESPR)
Shares of Esperion are up more than 146 percent in 2015 after the company reported positive Phase 2 results on cholesterol drug ETC-1002.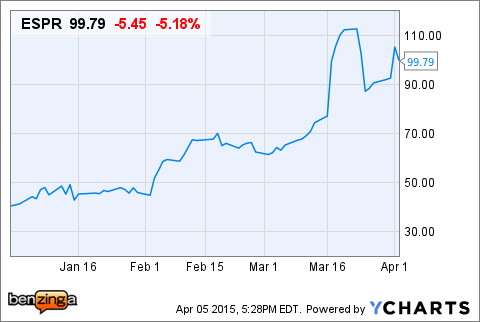 4. Genetic Technologies Limited (ADR) (NASDAQ: GENE)
After the Australian company announced that six additional diagnostic/treatment centers would be offering BREVAGenplus to at-risk patients, shares of Genetic Technologies made a big move and are trading up more than 140 percent year-to-date.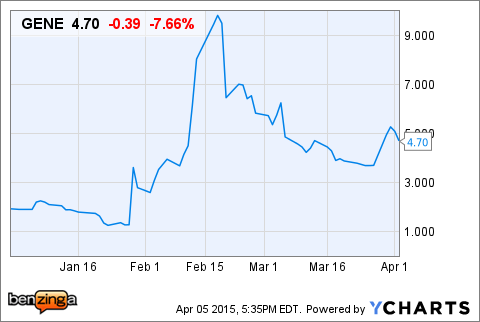 5. Voltari Corp (NASDAQ: VLTC)
The healthcare sector isn't the only sector with big winners so far in 2015. Mobile ad company Voltari has delivered a nearly 300 percent gain for its shareholders this year. The stock received a huge boost when activist investor Carl Icahn recently disclosed his massive 52.3 percent stake in the company.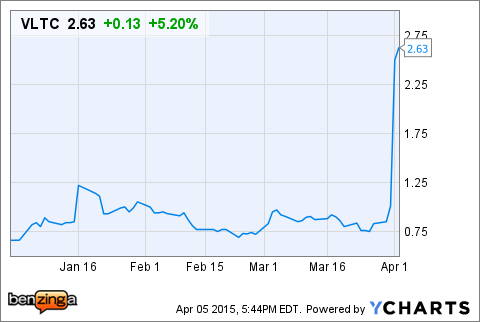 Posted-In: Carl IcahnBiotech Education Movers Trading Ideas General Best of Benzinga
View Comments and Join the Discussion!