The 4 Biggest Biotech Stocks In The Market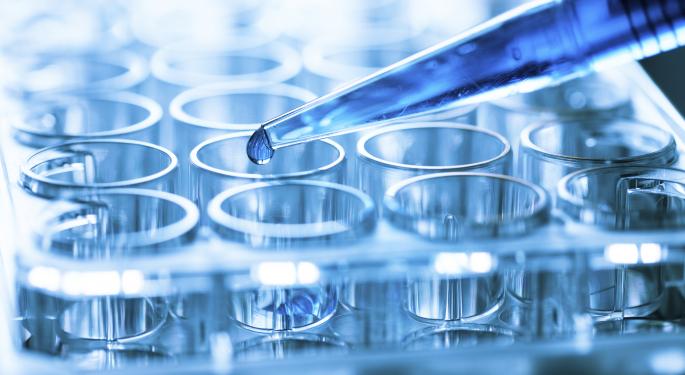 When the market gets a little sketchy, investors might tend to prefer the "blue chip" companies vs. the smaller companies due to the perceived safety in the bigger names.
To isolate those bigger names, the most common method is by searching for companies with the largest market capitalization.
Market cap is defined as the total dollar market value of all of a company's outstanding shares. Market cap is calculated by multiplying a company's shares outstanding by the current market price of one share.
As most investors know, biotechnology stocks have been hot. However, if the market's recent weakness continues, investors that want to stay with the industry may want to migrate out of the smaller-cap biotech names and into the larger caps.
Related Link: 18 Biotech Stocks These Wall Street Analysts Are Tracking
Below is the list of the four biggest biotech stocks going.
Coming in as the fourth-biggest biotech would be Celgene Corporation (NASDAQ: CELG).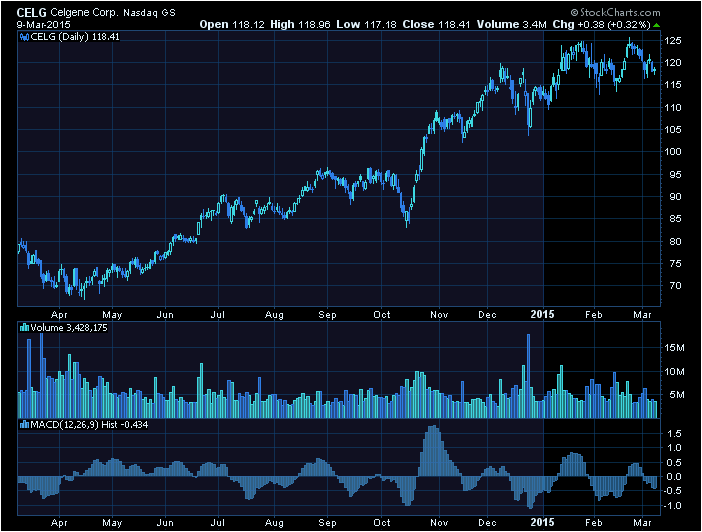 Celgene's market cap currently sits near $94 billion, which is miles ahead of the No. 5 biotech on our list, Regeneron Pharmaceuticals.
The third-largest biotech company as measured by its market cap is Biogen Idec Inc (NASDAQ: BIIB).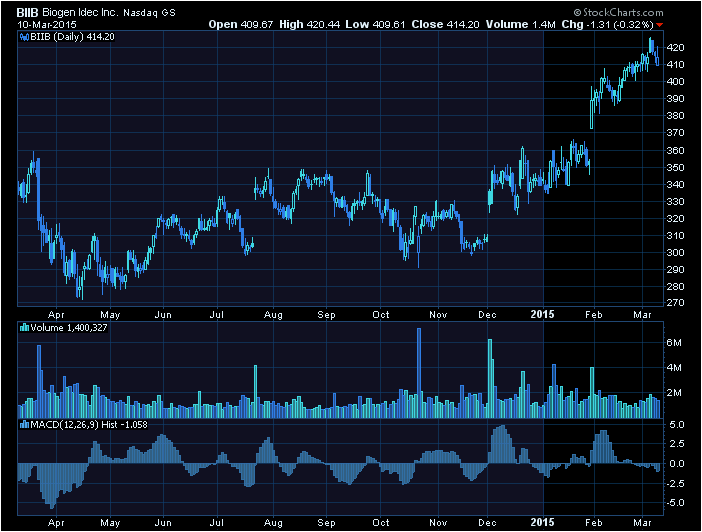 Biogen, with a market cap of $98 billion, just barely edged out Celgene. Biogen also hit a new high as recently as Thursday of last week.
The second-place spot goes to Amgen, Inc. (NASDAQ: AMGN).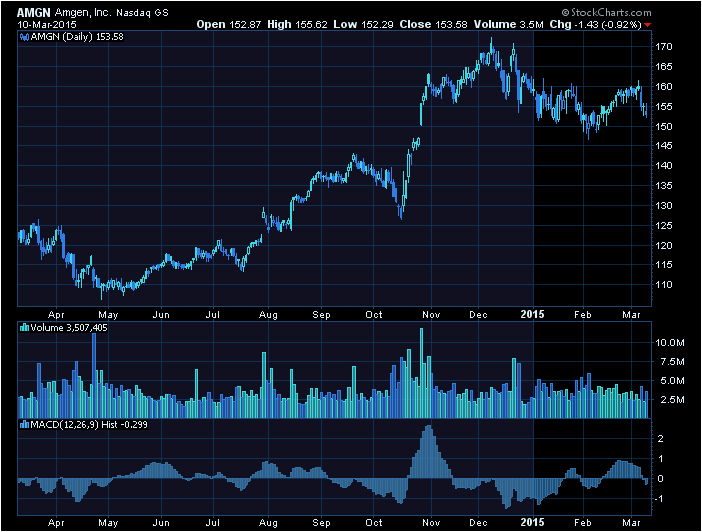 Even with a market cap of $116 billion, Amgen's size falls way short of the top stock on the list. In addition, Amgen appears to have been trending lower since its December peak.
It's probably not a surprise to those in tune with the biotech world that the top on our list is Gilead Sciences, Inc. (NASDAQ: GILD).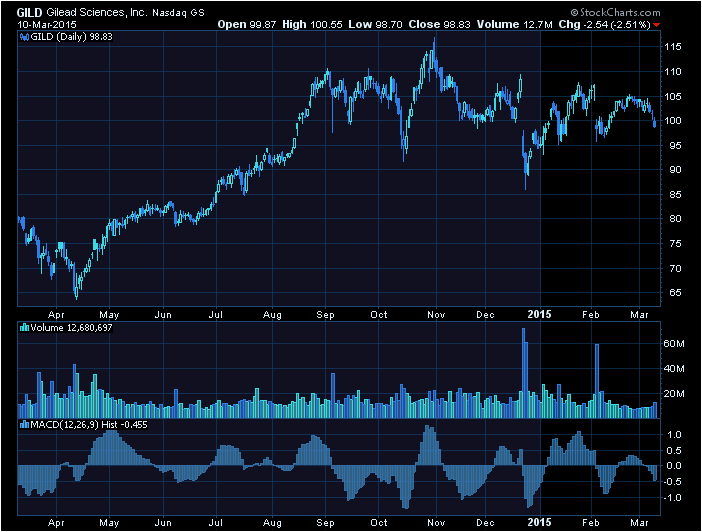 Gilead's market cap comes in at a whopping $150 billion. If large-cap biotech is what investors are looking for, it doesn't get any bigger than Gilead.
Gilead closed Tuesday at $98.83.
Investors should conduct their own due diligence before investing in any stock. Large-cap stocks could insulate investors from market weakness better than small-cap counterparts.
The biotech stocks considered for this review were confined to those over $10 per share that traded at least 500,000 shares a day based on a 90-day average.
Posted in: Biotech Long Ideas Health Care Trading Ideas General Best of Benzinga