Dollar (USD) Returns Gains Made Last Week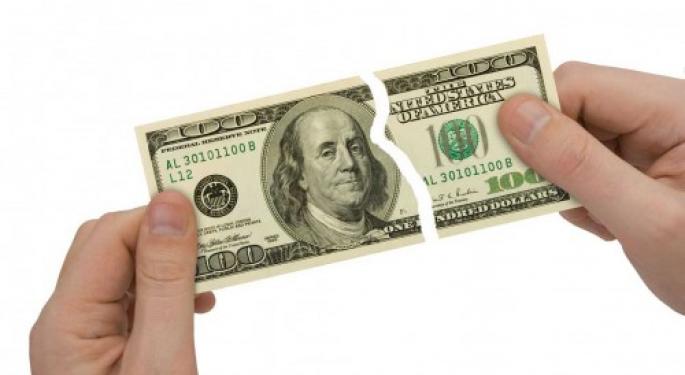 The dollar gave back some ground Monday after big gains last week as investors awaited actions by the Federal Reserve and the Senate vote on a second term for Fed Chairman Ben Bernanke.
Meanwhile, a successful bond sale for Greece helped calm worries about indebted countries in the eurozone, said Brown Brothers Harriman analyst Win Thin.
The 16-nation euro rose to $1.4158 in late New York trading Monday, up from $1.4138 late Friday in New York.
The British pound rose to $1.6239 from $1.6121, but the dollar rose to 90.29 Japanese yen from 89.85 yen.
Markets will be examining the Fed's rate verdict later in the week for any hint that the U.S. central bank may be preparing to raise borrowing rates from near-zero levels. The Fed's announcement is expected Thursday.
The Japanese central bank ends its two-day meeting on Tuesday.
Uncertainty over Federal Reserve Chairman Bernanke's reappointment came down a bit Monday. Bernanke faces a reappointment battle in the Senate, with a vote expected by the end of the week. More senators raised their hands for the chairman Monday as the White House stood by him.
Presidential adviser David Axelrod said Bernanke has enough votes to be confirmed.
Meanwhile, fears over public finances in Europe relaxed as heavily indebted Greece sold 8 billion euros ($11.3 billion) worth of government bonds. The offering was bigger than expected because of heavy investor demand.
Still, Greece's fiscal problems, as well of those of other eurozone countries such as Portugal and Ireland, will complicate the European Central Bank's ability to navigate away from recession-era extreme measures, said UBS analysts.
Posted-In: Ben Bernanke Federal GovernmentForex Global Economics Intraday Update After-Hours Center Movers
View Comments and Join the Discussion!