Bank CEOs Scolded By Congressional Commission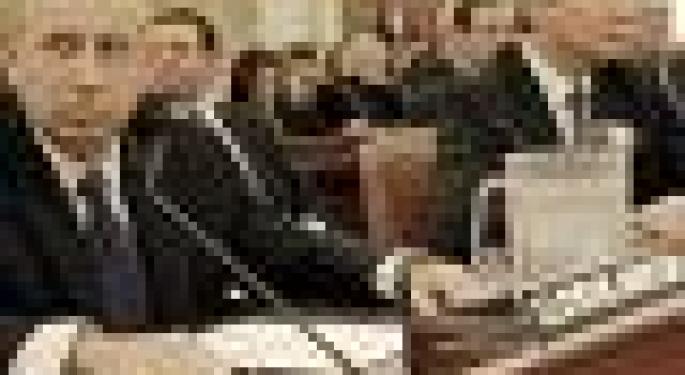 The Chairman of a 10-member inquiry commission given subpoena power by Congress in order to carry out the task of examining the nation's financial crisis and discovering its causes had strong words for the CEOs of some of the nations top banks.
"How do you go to the rating agencies and persuade them to give these subprime mortgage-related securities the highest ratings at the same time as you have internal information that leads you to believe that in fact those securities may fail?" Phil Angelides, a former California state treasurer, asked Goldman Sachs (NYSE: GS) CEO Lloyd Blankfein.
The CEO responded by stating "Everybody that bought those securities were professionals dedicated to this business and wanted exposure."
The commission is also tasked with providing ideas and recommendations to lawmakers as they rewrite many rules of finance in response to the crisis.
However, Blankfein warned of the dangers of overreacting to the financial crisis that shook the US and world economy in 2008.
"If we abandon, as opposed to regulate, market mechanisms created decades ago, such as derivatives, we may end up constraining access to capital and the efficient hedging and distribution of risk, when we do come through this crisis," Blankfein cautioned.
Also in attendance for the tongue lashing were Jamie Dimon from J.P. Morgan Chase & Co. (NYSE: JPM), John Mack from Morgan Stanley (NYSE: MS) and Brian Moynihan from Bank of America Corp. (NYSE: BAC).
Members of the panel went on to criticize the CEOs about the huge bonuses paid to banking employees despite those same banks receiving billions of dollars in tax payer relief.
View Comments and Join the Discussion!
Posted-In: banking regulationNews Politics