White House Reports 2 Million Jobs Saved or Created Through Stimulus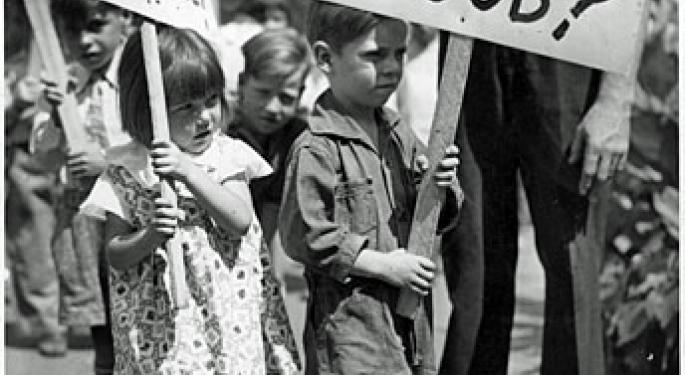 While deficit hawks bemoan the unprecedented spending that began under a Republican president and Congress and that continues under the current administration, the White House reports on some of what that spending has bought. 2 million jobs have been saved or created and the money is only half spent.
Derided by those who fail to read their Depression-era history as "Porkulus" or unneccessary spending, the stimulus package passed in early 2009 has been instrumental in keeping already miserable unemployment figures from pushing into catastrophic territory. The classic "glass half full vs. glass half empty" dichotomy is at work here. With hyper partisans on the right whining that the deficit spending hasn't stopped the onslaught of unemployment, the White House reminds citizens that without the stimpack, the numbers would have been much worse. In fact, if Congress hadn't acquiesced to republicans demands to water down the stimulus bill (funny how they find fiscal restraint religion when they're not the ones deciding how to spend), the unemployment picture may not be so bleak today.
Now, these same so-called conservative voices are calling for dramatic pull backs in deficit spending, arguing that we're saddling future generations with debt. History of the Great Depression shows us that similar dynamics were in play at the end of the first year of the New Deal. Deficit hawks succeeded in convincing FDR to shut the spigot of Federal spending just as the stimulative effects were beginning to pull the US economy up off the mats. This mistake prolonged the Depression by another 5 years as the abrupt cessation of government spending slowed the velocity of capital to near standstill again.
Congress and President Obama may not have the stones to follow through on it, but economists like Stiglitz and Roubini agree that a second round of government stimulus is just what we need at this point in time. Will politics trump pragmatism? Only time will tell.
View Comments and Join the Discussion!
Posted-In: BLS Obama White HousePolitics Economics