Top Contrarian Investor Jim Chanos Loses Taste For Chinese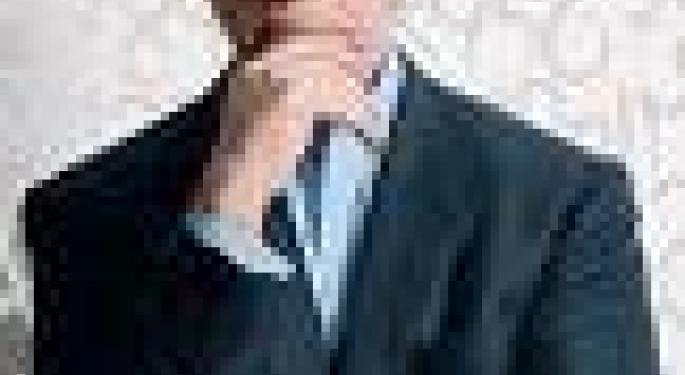 Contrarian investor Jim Chanos, known for his short selling prowess, has now made it known that he is betting against one of the biggest stars of today: China Inc.
Chanos and his aptly named fund, Kynikos (Greek for 'cynic'), earned their stripes in Wall Street by foreseeing the problems of Enron, Tyco (NYSE: TYC), Boston Market and other corporate megastars. Chanos warns that China's economy is hyperstimulated by credit excess and headed for a spectacular crash. He even suspects that the growth rate of 8% is cooked. Chanos doesn't seem to be bothered by the fact that he is betting against the collective wisdom of the likes of Warren Buffet, George Soros, and Wilbur Ross, among others.
Chanos is focusing on infrastructure-related commodities like copper and iron ore in his bet against China. A point to be noted is that he excludes gold from the list as it is not an infrastructure commodity. According to him, the main risk is that China will overproduce and end up with a surplus that it cannot sell.
It is widely believed by analysts that a lot of speculative foreign inflows are doing the rounds in China's real estate sector, leading to potential asset bubbles. Popular opinion is that China's growth will sustain its momentum with what remains from the $586 billion government stimulus program for exports and consumption. What also goes unsaid is that most of the world is betting on China to lift the global economy out of recession.
In the meantime, other strategists like Robert Griffith of Cazenove Capital have gone on record to say that India and Brazil present safer options compared to China.
US companies like Ford (NYSE: F), Microsoft (NASDAQ: MSFT), Google (NASDAQ: GOOG) and others that are heavily invested in the Chinese shangri-la may want to take note of the billionaire investment wizard who once foretold the fall of Enron.
Posted-In: Boston Market Cazenove Capital Enron George Soros Jim Chanos KynikosShort Sellers Global
View Comments and Join the Discussion!