The Story Behind Galleon Group Insider Trading Case (PLCM, INTC)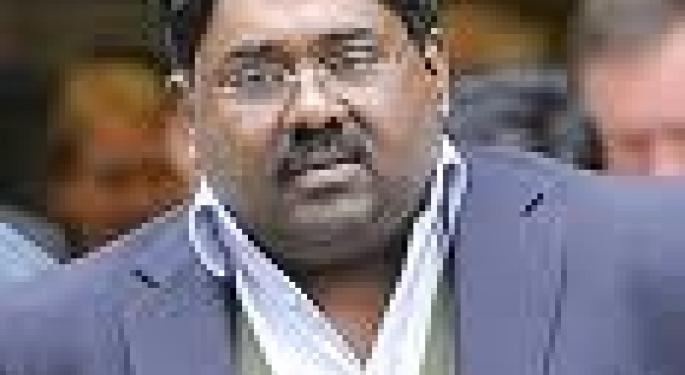 The Wall Street Journal has reported how the Securities and Exchange Commission (SEC) unearthed the insider trading at Galleon Group. Andrew Michaelson, a lawyer with SEC, was investigating the younger brother of Galleon founder, Raj Rajaratnam in 2007, in a case that eventually did not result in any charges.
Mr. Rajaratnam who was cooperating with the SEC in its investigation handed over Galleon documents. Mr. Michaelson and his team could not find any substantial evidence against Mr. Rajaratnam's brother but instead found a document, a single text message, that pointed towards Mr. Rajaratnam himself. According to the message, Mr.Rajaratnam received an insider tip on Polycom Inc (NASDAQ: PLCM) stock.
The message was sent by Roomy Khan, a former Intel Corporation (NASDAQ: INTC) employee who was suspected in the past of sending insider information to Mr.Rajaratnam.
Confronted with the text message, Ms. Khan agreed to cooperate with the authorities in 2007 and agreed to have her phone calls with Mr. Rajaratnam recorded, allowing the SEC to build an insider trading case against the hedge fund tycoon.
Posted-In: Galleon Group Raj Rajaratnam Wall Street Journal Wall Street JournalNews Markets Media
View Comments and Join the Discussion!