Poll: Tea Partiers Wealthier, More Educated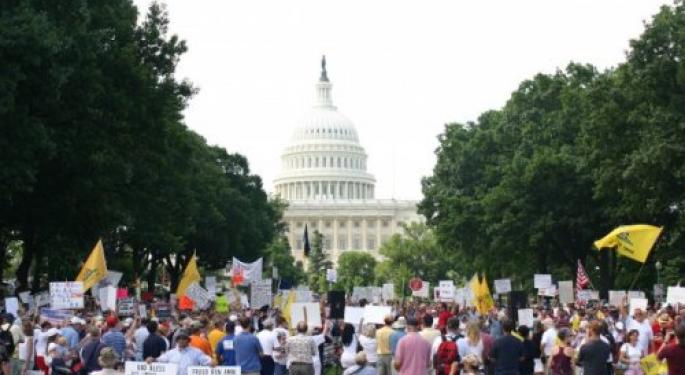 A recent New York Times/CBS Poll revealed characteristics of Tea Party members that may or may not be surprising, depending on your perspective.
The poll found that Tea Partiers as a whole are more wealth and more educated than the average American. The majority of those who call themselves Tea Partiers - approximately 4% of the general population - tend to be white, male, older than 45, and Republican. They are also far more pessimistic of the state of the country than the population as a whole.
It is no surprise that Tea partiers are more conservative and more wealthy, since wealthy individuals tend to favor less regulation and lower taxes. To some, though, the notion that your average Tea Partier has more education than the average American may come as a surprise.
It shouldn't, though. Tea Partiers tend to be middle-aged to elderly Americans, who tend to be more educated than the average American by the sheer fact that they are a.) older and b.) more wealthy on a whole.
These demographic insights into Tea Party members are interesting and speak a bit to the changing political dynamic that should cause entertaining results at the polls come November.
View Comments and Join the Discussion!