Financial Reform Debate Heats Up: GOP Comes Out Fighting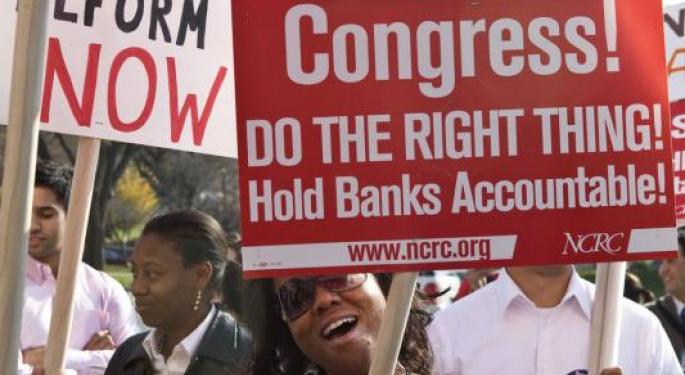 The debate over the impending financial reform bill set for introduction onto the Senate floor heated up today as the Senate GOP formally voiced its opposition.
Sen. Mitch McConnell (R-KY), the Senate Minority Leader, said today that the financial reform bill pending will "make [problems] worse" and will "institutionalize" bank bailouts.
Sen. Dick Durbin (D-IL), the Senate Majority Whip, said that the debate would be "a fight", and expressed disagreement with Sen. McConnell's remarks, claiming that the banks are "howling" over measures in the bill to protect consumers.
One of the major provisions of the bill is one establishing a financial consumer protection agency to protect Americans from scams, deceptive and dishonest business practices, and abusive mortgages.
The bill itself also seeks to add regulations to control what some view as the causes of the financial crisis, namely a lax and sometimes nonexistent oversight of banks and activities that led to the subprime mortgage meltdown and derivatives crisis.
The sweeping measure could be up for a vote within the month, although it is more likely that it will face a final vote in May.
View Comments and Join the Discussion!
Posted-In: Dick Durbin financial reform Mitch McConnellPolitics Topics Economics Personal Finance General