Geithner Predicts Republican Support For Financial Reform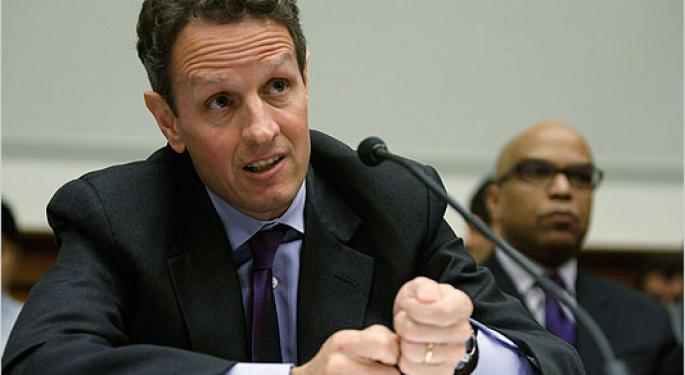 This week, Treasury Secretary Timothy Geithner claimed that a financial reform bill that would gain Republican support is becoming more of a reality, setting up an expectation that the passing of such a bill with bipartisan support will be accompanied by a massive cold front moving in as Hell freezes over.
Geithner did not put a timeline on the bill, but Sen. Chris Dodd (D-CT), the sponsor of the bill now in committee, hopes to present the bill to the Senate after Congress returns from its Easter break. This could mean that a bill could be presented for debate as early as April 12th.
The bill passed through the committee without a single Republican vote, which raises an eyebrow about claims of potential Republican support in the Senate. The key contention is the creation of a consumer financial protection agency, a provision that Democrats in the House and Senate support and that the Republicans almost uniformly oppose.
Geithner claims that such a provision is a "core" element of any financial reform bill, which makes it unlikely that a substantial number of Republicans will support a proposed bill without a lot of fuss. But, it is possible that they will not seek a public row along the lines of the one they just had concerning health-care reform, since another public defeat could further undermine the GOP's chances at a resounding victory in the fall.
View Comments and Join the Discussion!
Posted-In: Chris Dodd economic crisis financial reform Timothy GeithnerPolitics Topics Economics General