6 Easy Actions Companies Can Take to Help Save The Planet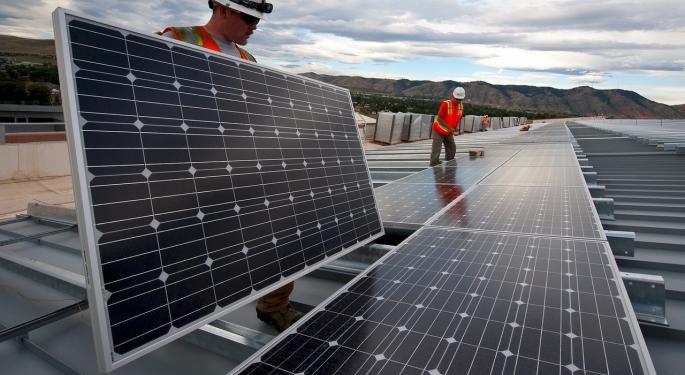 Whether the reasons to go green are to comply with industry standards, to reflect workplace culture, or have a greater marketing message, there's no doubt that eco-conscious efforts at companies around the world help the planet and can even help the bottom line.
Some industries may have set energy goals dictated by a larger corporation or a professional association. Others may want to reduce their carbon footprint or conserve the globe's natural resources. Some may even consider going green for investor or customer relations: more people are choosing to do business with companies with a clear corporate social responsibility policy. In fact, more than half of consumers say that they'd pay more for a product or service if the company had a CSR in place.
It's certainly easy to agree with and support corporate green efforts, but acting upon it can be a totally different story. What does taking action really look like? Do little steps even make a difference, or do companies need to invest in large overhaul projects? Advocates say that small, everyday green actions can have a "butterfly effect" in the workplace, encouraging others to commit to and follow through on their own small changes to help the environment.
What Green Actions Can Companies Take?
It doesn't take a total retrofit to incorporate some good green practices into your office culture. There are several steps that employers can take today, with little time commitment but a large, widespread impact.
Play with ways to keep out the heat. Special window treatments can keep the heat out and the cool air in, reducing the need to blast the A/C on a 100-degree day or crank up the heat when it's cold and rainy outside. Companies like SmartTint make an adjustable film that darkens and lightens at the touch of a button. As an added bonus, it can can be installed without any special help or equipment. Other options have the same outcome but may be more appropriate for companies ready to replace their office windows: SageGlass window panels can reduce energy use by up to 20 percent.
Swap your lightbulbs. Energy-efficient LED lighting is ubiquitous with easy energy-saving efforts! This widespread new lighting standard can lessen the dent in your office supply budget and drastically reduce the inconvenience of replacing burnt-out lightbulbs. Energy-efficient LEDs use anywhere from 25-80 percent less energy and can last up to 25 times longer than a traditional incandescent light. Energy-efficient LEDs can easily be purchased online or from an office supply, home goods or home improvement store, and considering how many dozens or hundreds of lightbulbs are in an office, switching all lamps and overhead lights to LEDs will certainly make a meaningful impact on the office's energy use.
Use deep operational visibility tools to catch hidden waste. What uses the most energy in your office – the lights, the HVAC system, or maybe something else? Know for sure with device level wireless sensors that record and report how energy is used throughout the workplace. Such sensors can clip easily to any asset. Once you can place a finger on the highest consuming devices and identify hidden energy-intensive malfunctions, you can take measures to curtail consumption and reduce operational waste.
Buy eco-friendly furniture. Think outside the box when it comes time to replace desks, cabinets or other furniture. Buying a desk or cabinet made from upcycled or recycled materials reduces pollution and keeps otherwise-discarded items out of landfills. Companies like Viesso use sustainable or reclaimed wood and recycled fabrics in their eco-friendly furniture line. If there's a creative spark in the air, consider upcycling pallets for use in a relaxing break room or collaborative open space.
Tackle "phantom power." The computer, printer and other electronics still use electricity – anywhere from 5-10 percent of monthly usage! – even when nobody's around to print reports or type documents. Tinker with each device's settings so they enter sleep mode whenever possible, or consider plugging all devices into a Smart Strip, which features monitored and controlled sockets that help to tackle this wasted energy.
Grease the wheels to win buy-in for a green corporate policy. Celebrate the company's new eco-friendly efforts with morale-boosting gifts. (I know that may sound like a contradiction, but it's not necessarily.) If the company's goal is to reduce paper and plastic waste, give each employee his or her own mug. Hand out reusable insulated lunch bags to discourage plastic bag or takeout container use. Not only do these efforts discourage one-time use paper cups and plastic bags, but they give employees a way to showcase the employer brand with pride.
This list of examples covers only a few of the many creative ways offices can tackle the challenge of bringing a little eco-friendly green into the workplace. Some may find that employee gifts and incentives really drive their eco-friendly efforts.
No matter what the effort, all of a company's employees will feel the "butterfly effect" spread its wings and take flight.
Yaniv Vardi is the CEO of Panoramic Power, a leader in device level energy monitoring and performance optimization
The preceding article is from one of our external contributors. It does not represent the opinion of Benzinga and has not been edited.
View Comments and Join the Discussion!
Posted-In: contributorGeneral