Adaptation And The Future Of Online Technology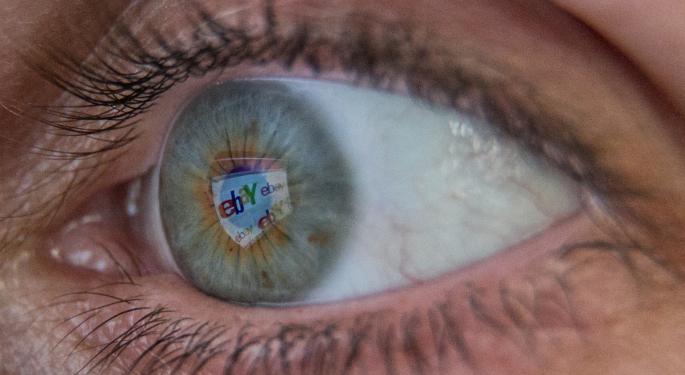 This post is sponsored by Gravytrain
This article was contributed by Fluidata.
Adaptation is essential for any business that works in the technology sector as not only does it enable the ability to keep up with competitors but also offer customers the very best online solutions and services.
Here at Fluidata we have often reported on cybercrime issues and each time a new form of malware is discovered experts ask the same question: what could we have done to prevent this from happening?
Unfortunately, a number of large ISPs and online solutions providers are failing to keep up with changing technology and the ways in which hackers exploit certain systems for financial or personal gain. This is why the system needs to change, and adaptation to the new online environment is key to this change.
Recently, the multinational technology corporation Hewlett-Packard, more commonly known as HP, announced a range of solutions for "the New Style of IT". On their website it claims that their new services will enable businesses to both tackle the issue of cybersecurity as well as expand their offerings in the future by using advanced technology such as cloud computing and big data solutions.
To many, the future of online technology is already clear: it needs to become flexible enough to be used across multiple devices by numerous users at any given time but also secure enough to only enable access to desired users.
Researchers at UCL, Stanford Engineering have recently revealed their latest solution in the form of a new system which increases online security for a number of well-known web browsers such as Firefox and Chrome yet at the same time enables developers to build applications by combining data from a range of sites.
Named "Confinement with Origin Web Labels" (COWL), the system confines JavaScript programs that run within browsers so that data can be shared between websites however is not able to be passed on to unauthorized parties.
According to the research team the system is able to provide a secure environment for online coding whilst not hindering page load speeds and will be available for free as of October 15th.
While COWL will be beneficial for developers seeking to create new software in a secure environment, businesses are still concerned about how they will protect their data once it's online. As the Heartbleed bug showed earlier this year, even information that is thought to be encrypted can be accessed by hackers looking for vulnerabilities in certain systems.
This is why the multinational investment banking corporation Goldman Sachs recently invested in a new encryption tool by San Francisco firm CloudFare. However, CloudFlare's CEO Matthew Prince has said that working with such companies is not always easy, as in order to provide them with new security solutions they need access to their SSL keys – something most companies are not comfortable providing.
He adds: "There is a certain class of customers that's using us that has certain secrets they can't even trust us with." In order to solve this issue CloudFare has been creating a new form of keyless SSL technology that enables customers to retain their SSL master keys while moving data to secure online databases on the edges of the Internet. Discussing their plan, Donald Duet, co-head of Goldman Sachs' technology division, said: "More and more of the things that you think of as sitting in your locked-in data centers are going to move out to the end-point."
Right now it is mostly larger businesses with access to funding that are implementing new styles of IT in order to protect their data and provide better services to their customers, however in the future it is something that even SMEs will need to start implementing.
Without adaptation, businesses that specialize in online technology will find themselves struggling to cope with the dangers associated with storing or sharing data online and therefore will be unable to provide their customers appropriate services and solutions.
For more information or if you would like to contact a specialist visit www.fluidata.co.uk.
For more information about sponsored articles, email ads(at)benzinga(dot)com.
The following article is from one of our external contributors. It does not represent the opinion of Benzinga and has not been edited.
Find out more about Sponsored Posts.
Posted-In: BZ SponsoredGeneral Best of Benzinga