Ndamukong Suh: The Power (And Cost) Of His Reputation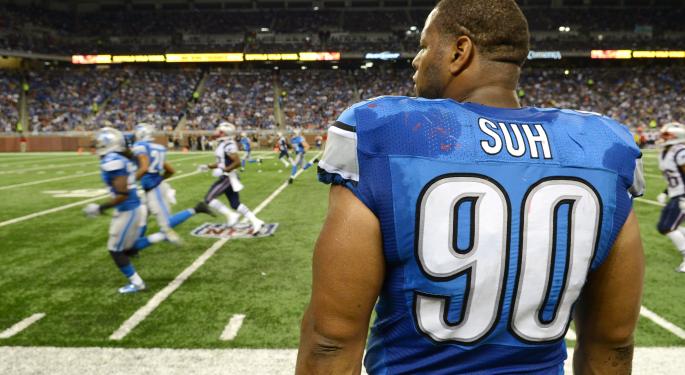 It has been a long time since a Detroit Lions player has received any consistent attention.
Thanks to a little bit of success, and a a lot of controversy, that has started to change. It all started off positive for tackle Ndamukong Suh, taking home the Defensive Rookie of the Year award in 2010. But even that season, from the moment he stepped on the field, he showed everyone his nasty side.
Suh will never be at a loss for money. He signed a five-year, $68 million dollar contract after he was drafted. The Oregon native also has notable endorsement deals with Subway and Chrysler, among others.
His nasty and sometimes stupid style of play, however, has earned him the reputation as a dirty player. That is a fine line to balance in professional football, particularly for successful defensive players.
Suh has coughed up $342,794 worth of fines in just over three years. Let's take a look at the plays and incidents that have taken Suh from a darling Heisman Trophy contender to frequent NFL doghouse member.