How Little Guys Win Big in the Market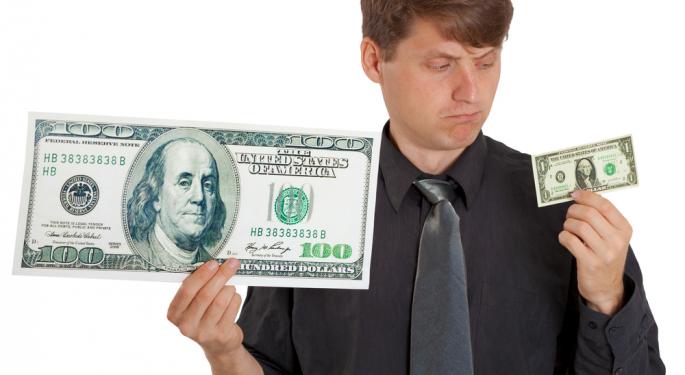 Have you heard the chatter recently that the stock market's rigged and individual investors don't have a chance against the big guys? It's just not true.
There's no shortage of self-directed, individual investors that consistently do well in the market, and they all have common traits.
For starters, they fish in the right pond for stocks. Instead of trying to double their money in low-priced stocks, they focus on liquid names with solid institutional backing. They also focus on newer companies making noise in their industry group with an innovative product or service that's fueling big earnings and sales growth.
Many are also top-down investors, meaning they pay close attention to price and volume trends in the major averages. Simply put, they know when to be in the market and when to be out of the market. A market under accumulation -- where higher-volume gains and lower-volume declines are commonplace -- is when they put money to work.
They average up with their winners and cut bait with holdings that aren't working. They never do is throw good money after bad. During market downtrends, they move to capital preservation mode, refusing to let profits slip away or let small losses get bigger. Cash is king when major averages enter a distribution phase.
Success retail investors are also experts in gauging supply and demand in a chart. They don't rely on enormous amounts of technical data. Price and volume trends tell them when institutions are buying a stock and when they're selling a stock. Recognizing when a growth stock is under accumulation in the early stages of a new bull market can be highly profitable.
Finally, idea flow comes from scanning hundreds of charts each week – not from CNBC and magazine covers. They understand which sectors, industry sub-groups and individual stocks are under accumulation and which ones are under distribution. It's easier to make money swimming with the market rather than against it. It sounds obvious but many retails do the opposite, expecting to make money when the odds aren't in their favor.
Keep in mind that individual investors are much more nimble than institutions. We can quickly move out of a trade if it goes sour. For the big boys, it's not so easy. It usually takes several weeks to build a position in a stock and several weeks to unwind it. That's why many institutions are content to sit on a big loss for a long time, hoping the stock comes back. Not surprisingly, this strategy can often result in periods of underperformance.
So is the market tide flowing positive now? It is, but yellow flags are out there so the risk level is elevated. The Nasdaq Composite is up close to 5% since November 16, but it's not a market that's under meaningful accumulation. Most of the tech index's gains have come in light volume which tells me that institutional investors still aren't participating.
There's still a lot of money on the sidelines due to fiscal-cliff uncertainty. Innovative growth names with leadership potential are trying to move higher, but lack of demand has generally kept a lid on gains. In an environment like this, it's OK to nibble selectively but don't be afraid to take quick profits if you get them because they can evaporate quickly.
Posted-In: General Best of Benzinga
View Comments and Join the Discussion!