Four Backdoor Commodites Plays No One Is Talking About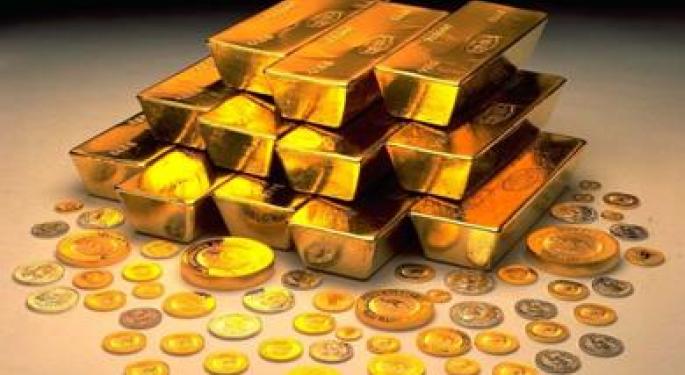 What a run for commodities. Throw the names of all the major and even obscure hard assets into a hat and chances are you would've picked a lot more winners than losers this year.
Metals have shined. Coffee and sugar have gotten investors excited and that's without direct consumption of those products. Wheat, cotton, corn, all bullish in a big a way.
Whether you're looking to do your best Jim Rogers impression or simply can't decide on one specific commodity or commodity ETF, there is no reason to fret because there are several interesting ETFs and ETNs that offer exposure to multiple commodities and for some reason, they aren't getting much press.
Take a look.
1) iShares S&P GSCI Commodity-Indexed Trust (NYSE: GSG) Excellent volume (almost 390,000 shares per day on average) and great assets under management ($1.6 billion) make it odd that GSG doesn't get more press.
The fund does offer exposure to multiple corners of the commodities world, but be advised that energy commodities account for more than two-thirds of GSG's holdings and precious metals account for less than 4%.
2) GreenHaven Continuous Commodity Index (NYSE: GCC)
While not on the same level as GSG, GCC checks in with solid volume and AUM in its own right. Beyond that, this fund gets you exposure to a broad swath of commodities. Gold, copper, coffee, sugar, corn and even live cattle dot GCC's roster. Be advised this fund uses futures contracts, not physical holdings. Who wants to hold a live cow anyway?
3) iPath DJ-UBS Prec Metals TR Sub-Idx ETN (NYSE: JJP)
Can't decide between gold and silver? Go with JJP. Three-quarters of the fund is devoted to gold, the rest to silver. That's it.
4) ELEMENTS Rogers International Commodity Metal ETN (NYSE: RJZ)
OK, let's assume that the data on the ELEMENTS Web site, which is dated January 26, is still correct. That means copper and aluminum combined for almost 38% of RJZ's weight, gold gets more than 14% while lead, silver and zinc get about 9.5% each. Even platinum checks in at 8.5%.
How is no one paying attention to this ETN that doesn't force you to pick one specific metal? Rather, if it gives you exposure to 10. Just one ETF newsletter has recommended this fund, not including a bullish nod given to RJZ by the Professor earlier this year.
Posted-In: Long Ideas News Specialty ETFs Futures Pre-Market Outlook Intraday Update Trading Ideas ETFs
View Comments and Join the Discussion!